Today at the Sand Sport Super Show, off-road legend Robby Gordon announced that his Speed brand would be launch an all-new UTV manufacturer Speed UTV. The actual technical separation between Speed and Speed UTV are a bit blurry but Robby's Speed branded accessories and beverages are found at SpeedSXS.com with the pre-orders for the newly announced Speed UTV XXXX side-by-side are found at SpeedUTV.com…
Robby announced that Speed UTV will be the manufacturer that will, "…lead the industry for years to come." To provide some background, Robby Gordon started racing in the mid-80's winning multiple podiums at SCORE, Baja 500, Baja 1000, Dakar Rally stages and more. He has over 35 years of off-road racing experience. Robby was instrumental in the development of the Polaris RZR program and after a multi-year non-compete, he went to Arctic Cat/Textron and released the award winning Textron WildCat XX.
What many people don't know is that Robby Gordon owns many of the suspension patents related to the XX vehicles. Almost the entire undercarriage of the Textron XX is patented by team Gordon! What this means is that has full rights to reused all the R&D that went into that suspension development and will be receiving royalties for all Textron WildCat XX and Tracker XTR1000 (rebranded XX)!
According to Robby, Textron has no plans to create a four seater version of the XX and no plans to make an OEM turbo option for the XX; giving him their blessings to make them himself… Thus the creation of Speed UTV! Robby says that they are partnering with a factory that is already manufacturing UTVs in a facility totalling over 7 million sq. ft.! Robby says all parts will be manufactured in that US facility!
Gordon says that they will be taking pre-orders for an initial run of 250 limited edition MY2021 four seater XXXX turboed models, delivering in October of 2020. They will follow that up with 4,000 limited edition models of the XXXX and XX turboed models, delivering in 2021. Robby mentioned that these numbers are dependable and nothing that will stress their manufacturing process. He bragged that in the last 12 months, they delivered 7,500 signature series Textron XXs. We'd argue that those were already made and they were simply upgrading them, but we'll take him at his word.
We're looking forward to somebody with such a rich history of off-road racing taking on the big dogs and bringing a new passion and approach to the UTV market! Congrats Robby, we can't wait till October 2020!
You might also like
---
More from Annoucements
---
Segway Powersports launches the all-new 2024 Super Villain SX20T UTV platform including a 235hp gas-only and 330hp hybrid versions!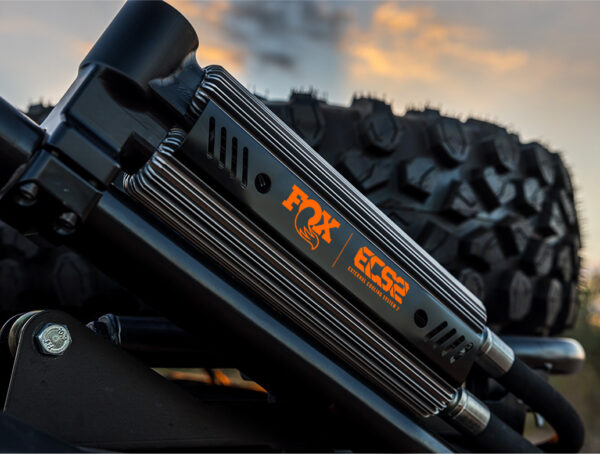 Fox Factory, Inc. has just released their all-new ECS2 UTV Shock Cooler system! This is an after-oem upgrade and replaces …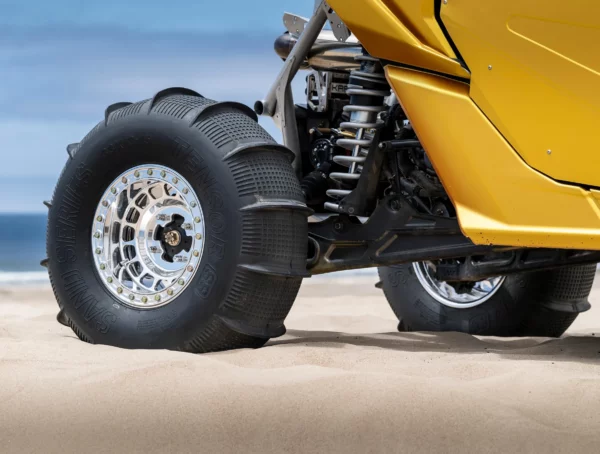 Tensor Tire, most well known for their desert-focused DS "Desert Series" and DSR "Desert Series Race" tires, has today launched …
Editor Picks
---