Robby Gordon continues to tease the UTV world with his weekly live streams. Up to this week, each model of the Speed UTV vehicles has been simply referred to by their seat count, wheelbase or the "UTT". This week, Speed UTV has announced all three model names! Keeping with his Baja roots, Gordon is now calling his three chassis the El Disablo UTT and El Jefe 4-seat UTV. They also announced more details on the 2-seat variant, the Baja Bandit!
Baja Bandit
The most notable announcement this week was that Robby Gordon announced the Baja Bandit 2-seater model with both a 70-72″ (not solidified) width and 77″ width RG Edition. The Speed UTVB Baja Bandit is the 2-seat, 95″ wheelbase, base model starting at $30,000 and will release January 2021. This is what was previously referred to as the 77″ wide "2-seat Model".
These base models do not include a roof, non-bead lock wheels, standard graphics and plastic seat buckets. The $30,000 MSRP is supposed to continue up to launch. They've been coy about if this will increase after launch.
The first 500 pre-orders of this model will be considered the Baja Bandit LE featuring the pre-order upgrade package including carbon fiber seat buckets, roof, bead lock wheels and custom graphics. Robby Gordon values these upgrades at $5,000 and it will be available for pre-order for $30,000. After the pre-order deadline (August 1st, 2020) these LE models will probably increase to $32,200.
There will be a Speed UTV Baja Bandit RG Edition model as well that will include all of the LE upgrades along with window nets, intercom/radio kit, color-matched powder coat cage/frame/suspension and RG Race Edition graphics. Additionally, you'll get the wider 77″ wide suspension. Gordon values this upgrade at $10,000 in upgrades. The Baja Bandit RG Edition will pre-order at $32,200 and probably retail for $35,000.
---
El Diablo
The Speed UTV El Diablo is what was previously referred to as the Speed UTT vehicle. The El Diablo is the 110″ wheelbase, two-door, truck-style vehicle which includes a longer bed and additional space behind the seats. The El Diablo UTT base model will retail for $30,000, along with the first 500 LE editions. The El Diablo LE Edition will retail for $32,200. The Speed UTV El Diablo RG Edition vehicle will pre-order for $32,200 (up to August 1st, 2020) and launch at $35,000 through your dealer.
---
El Jefe
The Speed UTV El Jefe is the 120″ wheelbase 4-seater that is first to launch. With a base price of $32,000, the LE edition will pre-order for the same price through June 1st, 2020. At launch (December 2020) the El Jefe LE Edition UTV will retail for $35,000. If you want to include the RG Edition upgrades at pre-order, you'll be looking at $35,000 and $39,000 at launch through a dealer.
---
Post-Launch Pricing
It still remains pretty vague on what pricing of these vehicles will be after the dealer launch. We've talked before on the SXS Guys Offroad Podcast that this pricing really seems very low and that we expect this pricing to go up along with possible price inflation on cars after launch. Time will tell!
You might also like
---
More from Annoucements
---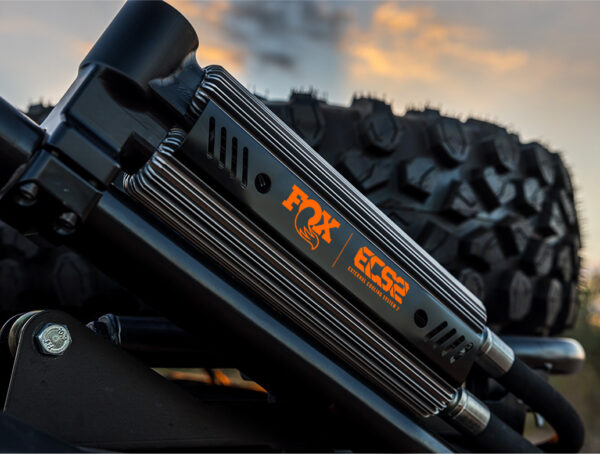 Fox Factory, Inc. has just released their all-new ECS2 UTV Shock Cooler system! This is an after-oem upgrade and replaces …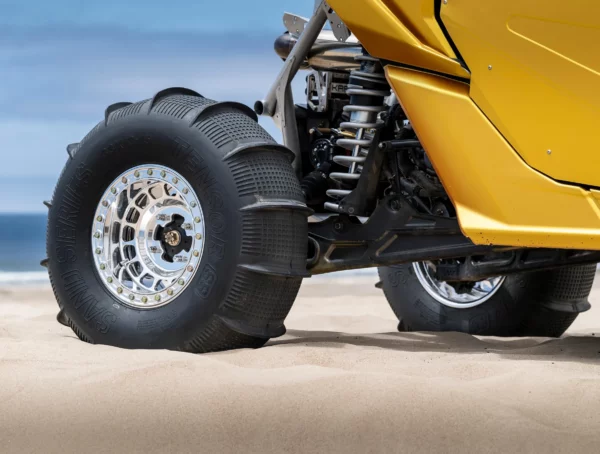 Tensor Tire, most well known for their desert-focused DS "Desert Series" and DSR "Desert Series Race" tires, has today launched …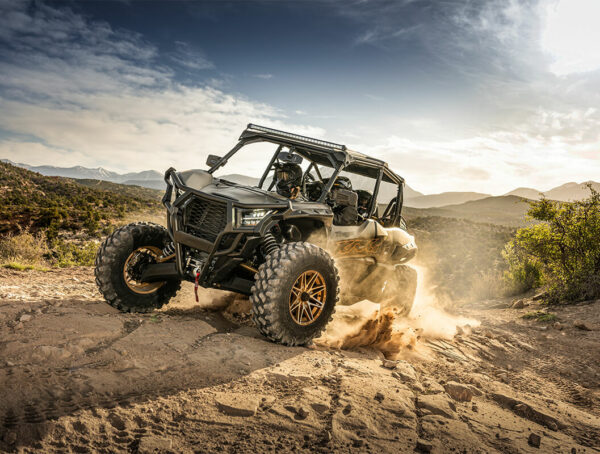 Today Kawasaki has launched what is, as many would say, the long-overdue 4-seat Teryx KRX4 1000! Let's take a look …
Editor Picks
---