Fox Factory, Inc. has just released their all-new ECS2 UTV Shock Cooler system! This is an after-oem upgrade and replaces the stock clicker valve on most 2.5 and 3.0 Fox UTV piggyback and remote reservoir shocks. The ECS2 system reroutes hot shock oil out during compression and the cooled oil back into the reservoir during rebound.
When you are pushing your side-by-side to the limits and for extended amounts of time, you will start to encounter "Shock Fade". This a culmination of various aspects of the shock system starting to work less effectively due to heat. The life blood of your shocks is the oil within. During a shock cycle, the standard shock will compress and force the oil into the reservoir. Once the shock is in rebound, the nitrogen in the shock reservoir will then cycle the oil back into the shock body as the piston retracts. This action of forcing the oil through the valving generates an extreme amount of heat.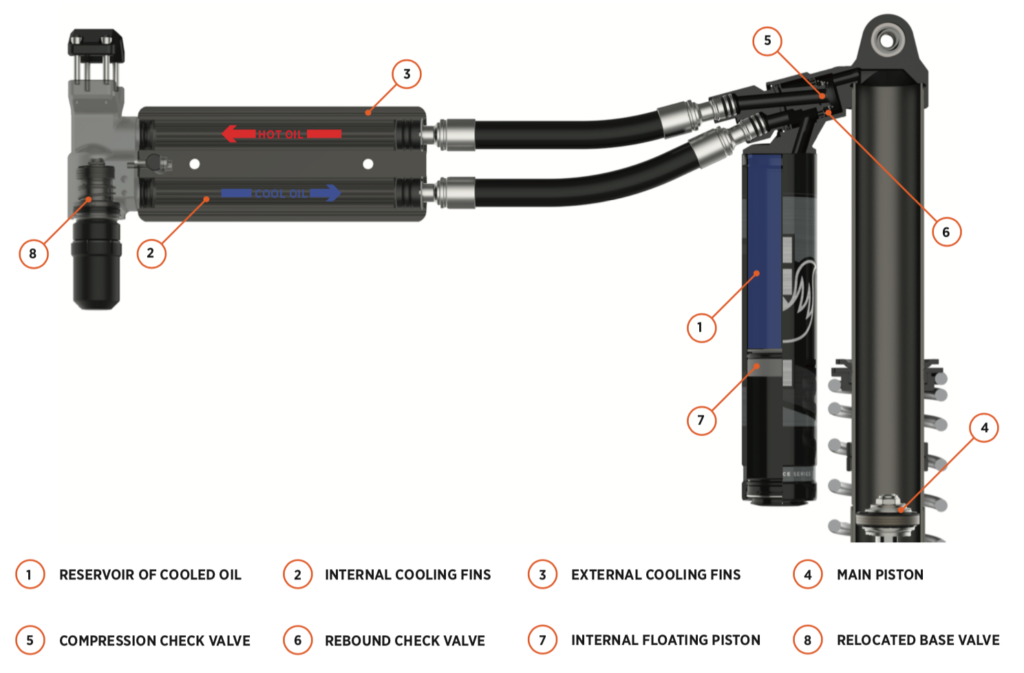 The new Fox ECS2 cooling system relocates the clicker/electronic base valve from the piggyback design and introduces an inline extruded 6063-T5 aluminum alloy dual-chambered cooler that is finned inside and out! This design allows for the oil to pass out of the piston tube upon compression, travel through the first stage of the cooler, be regulated by the clicker/electronic base valve, continue through the second cooling chamber, and then end up in the reservoir ready to cycle through into the piston tube. Fox utilizes a couple check valves to control the compression and rebound flow of the oil resulting in oil that circulates through the system instead of simply moving back and forth.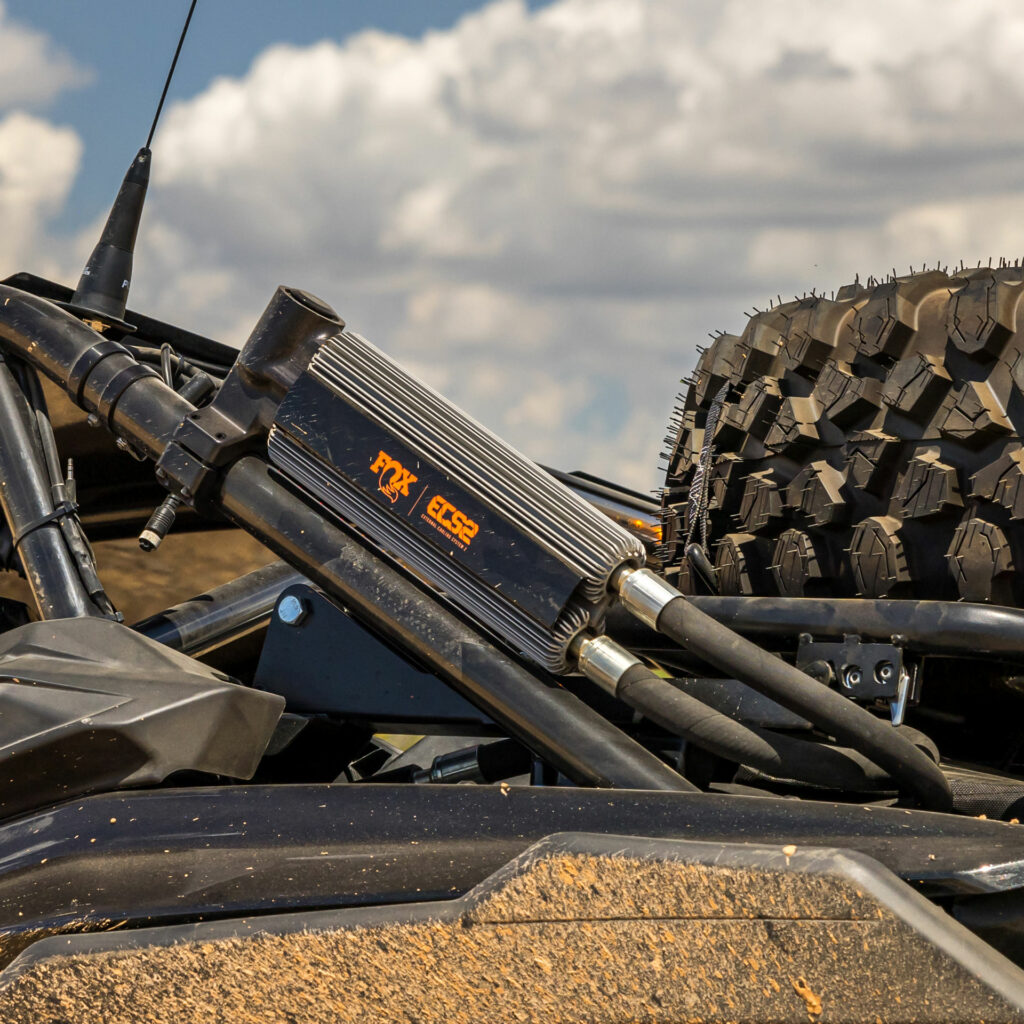 During testing and development, Fox says they saw a reduction in oil temps during extended dyno and desert testing of around 70°F. That's a fairly substantial difference and could be the difference between controlling a turn or whoop, or getting tossed around because your rear suspension is fading!
Key Points
Installations are required by Fox's Michigan service center directly or through their newly acquired service center at Shock Therapy in Pheonix, AZ. These coolers will NOT be available to the general aftermarket! All installs will utilize the same core cooling solution but each individual installation might vary in components to adapt and extend the oil lines.
The expected MSRP (USD) will be $1,099.99 + labor for piggyback installations and $1,299.99 + labor for remote reservoir installations as they will require a supplemental reservoir tank to be added.
You might also like
---
More from Annoucements
---
Segway Powersports launches the all-new 2024 Super Villain SX20T UTV platform including a 235hp gas-only and 330hp hybrid versions!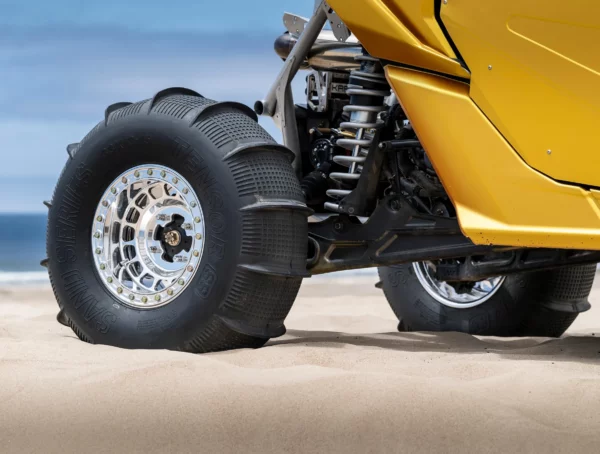 Tensor Tire, most well known for their desert-focused DS "Desert Series" and DSR "Desert Series Race" tires, has today launched …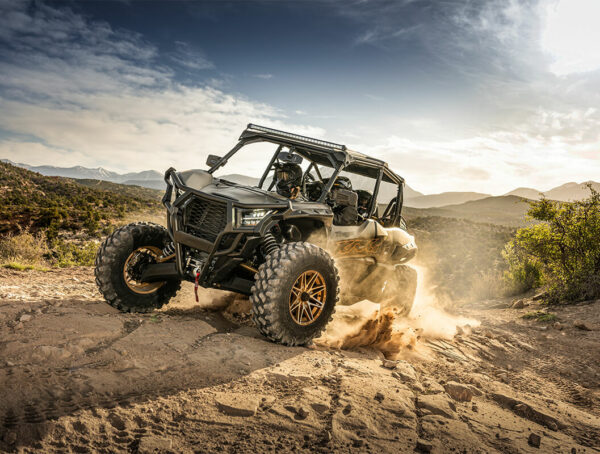 Today Kawasaki has launched what is, as many would say, the long-overdue 4-seat Teryx KRX4 1000! Let's take a look …
Editor Picks
---