Speed UTV has recently begun divulging details on their upcoming Speed branded UTV release and this is all of the details that are known and will continue to be updated as new details come out.
Last Updated: April 30nd, 2020
Dimensions
15+ gallon fuel tank
120″ wheelbase
15″ ground clearance
72″ Tall on 32″ tires
77″ wide at the tire bulge (72″ on future models)
64.5″ wide at the body panels
95″ wheelbase for the 2-door model
110″ wheelbase for the 2-door UTT with 10″ behind seat
120″ wheelbase for the 4-door
Overall length = 41″ + wheel base
>2,200 lbs
Chassis
Reversed V-Style Intrusion Bars
A-Style FIA style A-Pillar support
Center Cage Spine
1.75″ 0.095 – 0.120 DOM "equivalent" chassis tubing
Mig Welded Chassis
Boxed reinforcements for all major stress points (suspension mounts)
Top-Mounted Engine Mounts
One piece forged front bulk head
Wide/long bed to accommodate a 35″ spare tire
Removable rear chassis to pull entire engine/transmission
Suspension
Dual symmetrical front a-arms
Boxed lower front a-arms
Boxed, symmetrical, dual mounted trailing arms
No radius rods
Symmetrical steering control-arms
Lower a-arm shock mounts
Shallow shock angle for maximum rise rate
Forged front spindles (no ball joints!)
Common bearings used on all suspension
Booted bearings on all suspension
Shocks
Common shock bodies (used on all four corners)
3.25″ internal bypass shocks built in-house
12.5″ shock travel
25″ wheel travel
360° clock-able reservoir
Independent compression & rebound adjustments
"Dual-rate" springs (primary with tender)
Finned reservoirs for cooling
No bump rubbers in shocks
No spring inside shock
Hydraulic bump stop
Wheels & Tires
Clearance in rear for 35″ tires
Clearance in front for 35″ tires (after trimming, templates provided)
32.5x10r15 Tires – Speed UTV "S" tire (manufacturer unspecified at this time)
Speed UTV patented two-piece 15″ wheels
Beadlock Wheels on LE models
Braking & Steering
Slotted/vented brake rotors
Speed UTV designed calipers
Electro-Hydrolic assisted power steering
Multipoint mounted steering rack
1.75:1 steering ratio
<0.5° bump steer through all wheel travel
Aluminum hubs (common to all four corners)
Large bearings (common to all four corners)
Engine
999cc Speed Designed 4-valve DOHC, Dual cylinder with Turbo
Single Throttle body, dual injectors/cylinder
Intake at front
Turbo in rear
230hp @ 20psi boost on e91 from the factory
300hp+ @ 30psi boost on e85 with Speed Key
Speed Key is a $2,500 upgrade and voids warranty (free with LE pre-orders)
98mm bore
66.25mm stroke
12mm spark plugs
Forged pistons, crank & rods
Belt driven alternator
Fly by wire throttle
Infrared Belt sensor
Computer will monitor belt temps to prolong life, tuning down the throttle
Dedicated cooling for ports and spark plugs
Rear mounted radiators (front on enclosed cab models)
Water to Air Intercooled for Turbo induction (designed with Push Turbo)
Billet Aluminum plate connecting the engine, transmission, turbo and intercooler
Drive Train & Transmission
Top Governed Speed 85mph (if EPA/CARB allow)
Speed Key upgrade removes electronic governor
Common high-strength axels in all four corners
Torque Limiters in front/rear differentials
Torque Limiter in transmission
Largest transmission drive shaft in the industry
Largest drive bearing in the industry
2.5x larger drive transfer gear faces
Primary Shifter: Park / Neutral / Low / High / Cruise (3 SPEEDS!)
Secondary Shifter: 2WD / 4WD / Lockers
Sequential Shift on-the-fly (still pending)
Fuel & Delivery
~15 gallon fuel tank (half width)
High-flow, E-85 compatible, fuel pump
12mm spark plugs to handle the increased cylinder pressure.
Cabin
Carbon fiber seat buckets on LE models
Three seat mold styles, three sizes each
4/5 point harnesses
Roof on LE models
10″ configurable color screen instead of LCD cluster
Mobile phone screen mirroring available on dash screen
Speed UTV mobile app for tracking cars and following maps(!)
Backup camera standard on all vehicles
You might also like
---
More from News
---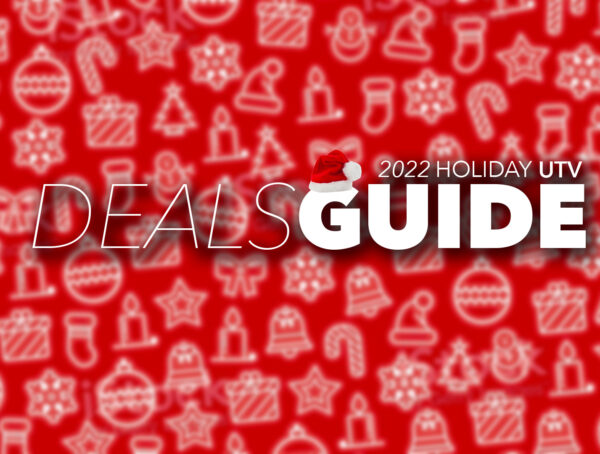 Holiday UTV Sales Guide is back for another year of amazing deals and bargains to help your pocketbook survive the …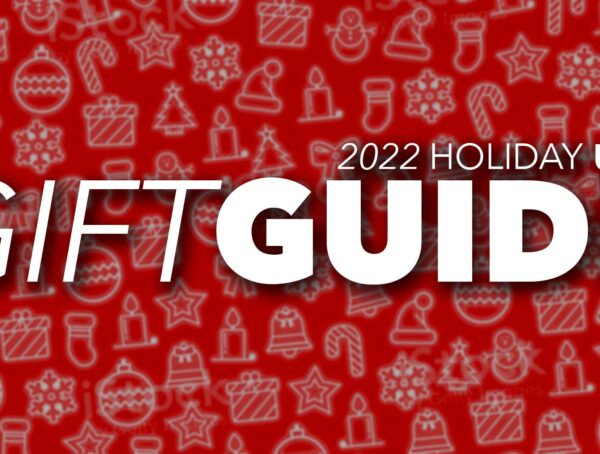 Just off of publishing our 2020 Holiday UTV Sales Guide, we're back with the 2020 Holiday UTV Gift Guide! These …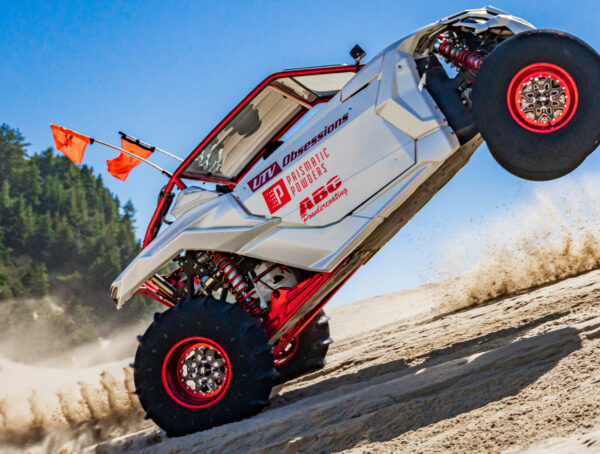 At this year's Dunefest event in Winchester Bay, Oregon, we got a chance to catch up with our friend Seth …
Editor Picks
---