Six months after the successful launch of the Honda Talon SXS, Honda today unveiled the 4-seat chassis version. Introducing the Honda Talon 1000X-4 and 1000X-4 FOX Live Valve edition UTVs!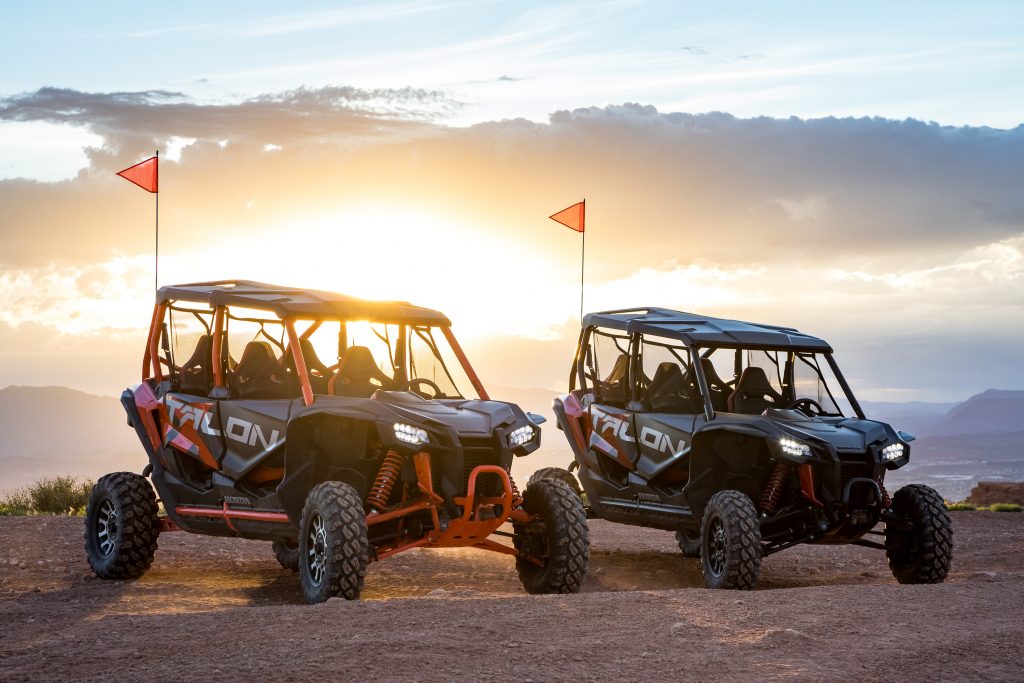 2020 Honda Talon 1000X-4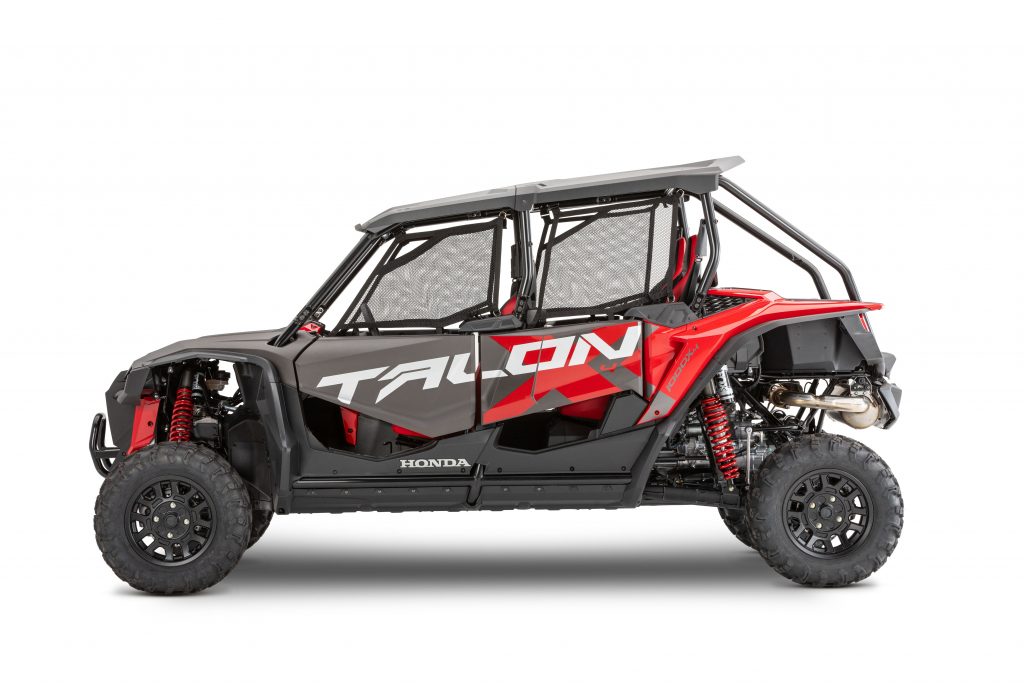 First up, the expected Talon 1000X-4 four seat variation of the Honda 1000X UTV. At 3.2″ taller, the 1000X-4 not only adds rear seats, but raises them in a stadium style arrangement to give passengers a better view, though we suspect its due to the arrangement of the drive train.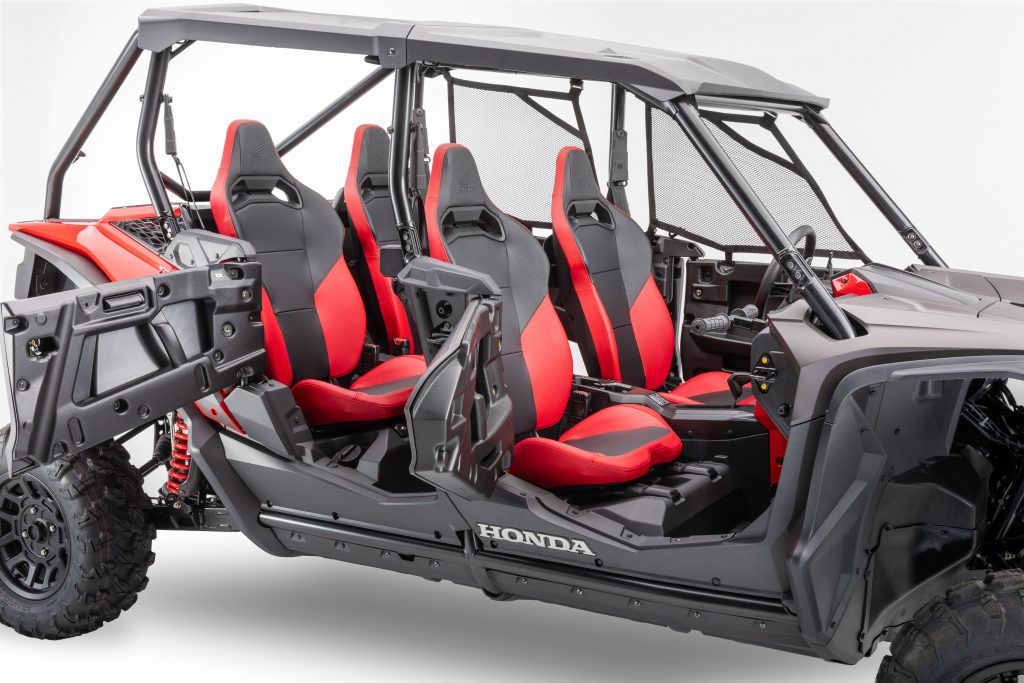 The four seat 1000X-4 adds not only a few inches in height, but also adds 28.8″ to the wheel base, 28.7″ to the overall length and 3.6′ to the turning radius. Curb weight goes up from 1,490 lbs to 1,735 lbs dry.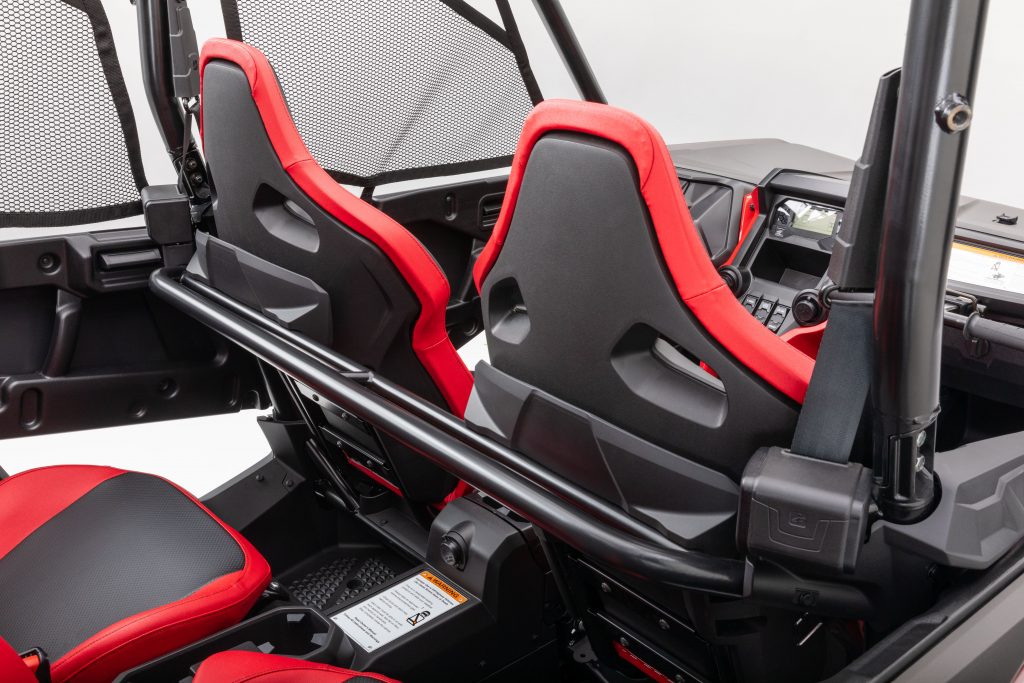 The 2020 Talon 1000X-4 retains the dual-clutch and paddle shifters from its 2-seat brethren along with the FOX Podium Quick Switch 3 shocks with three-position adjustment; 14.6″/15″ inches of travel, front and rear respectively.
Colors available at launch are limited to Matte Grey/Pearl Red and pricing is TBA.
2020 Honda Talon 1000X-4 FOX Live Valve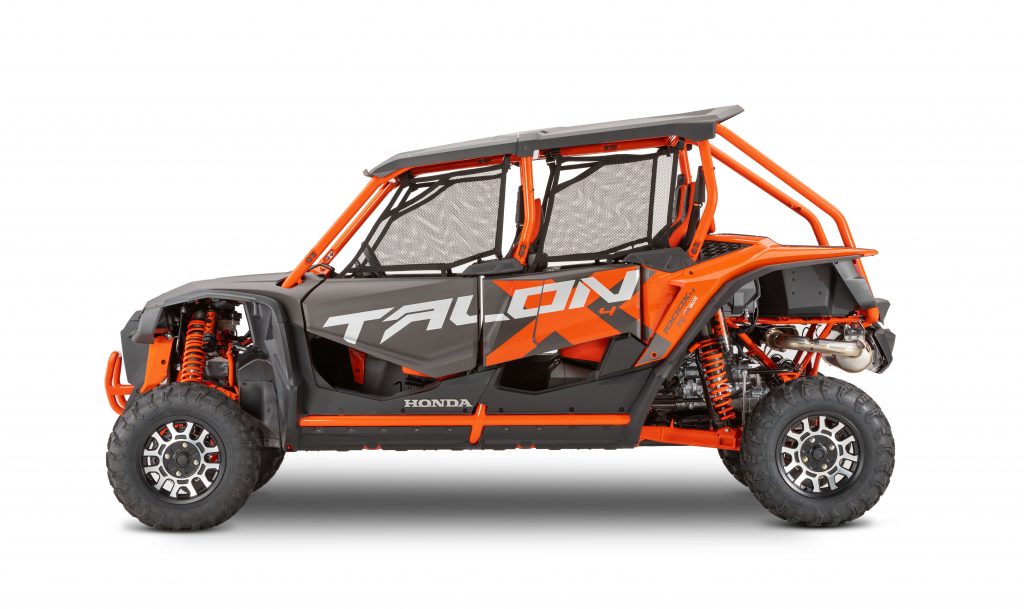 The 2020 Talon 1000X-4 FOX Live Valve is where the REAL news is! Honda included the FOX Live Valve 2.5 Podium shocks to both the front and rear suspension.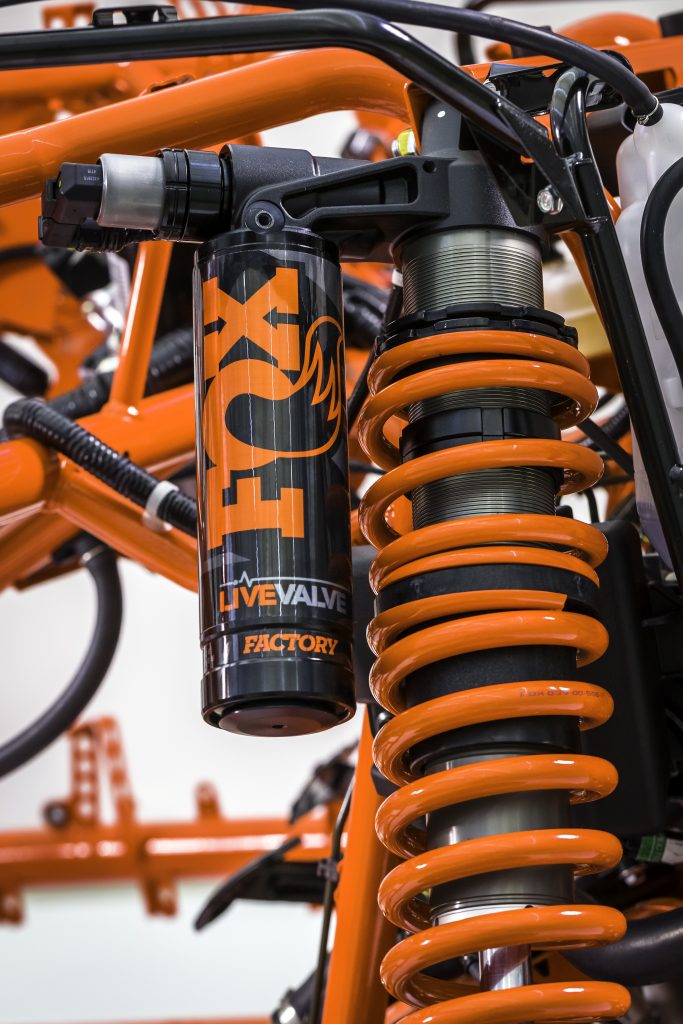 These live valve shocks utilize a custom ECU to read and adjust the shock position and valving resulting in an electronic on-the-fly stiffening and loosening of the compression and rebound. This technology was first pioneered in the release of the Polaris 72″ RZR® XP Turbo S in early 2018. FOX has expanded this Live Valve shocks to the Gen. 2 Ford Raptor F-150 trucks and now the Honda Talon!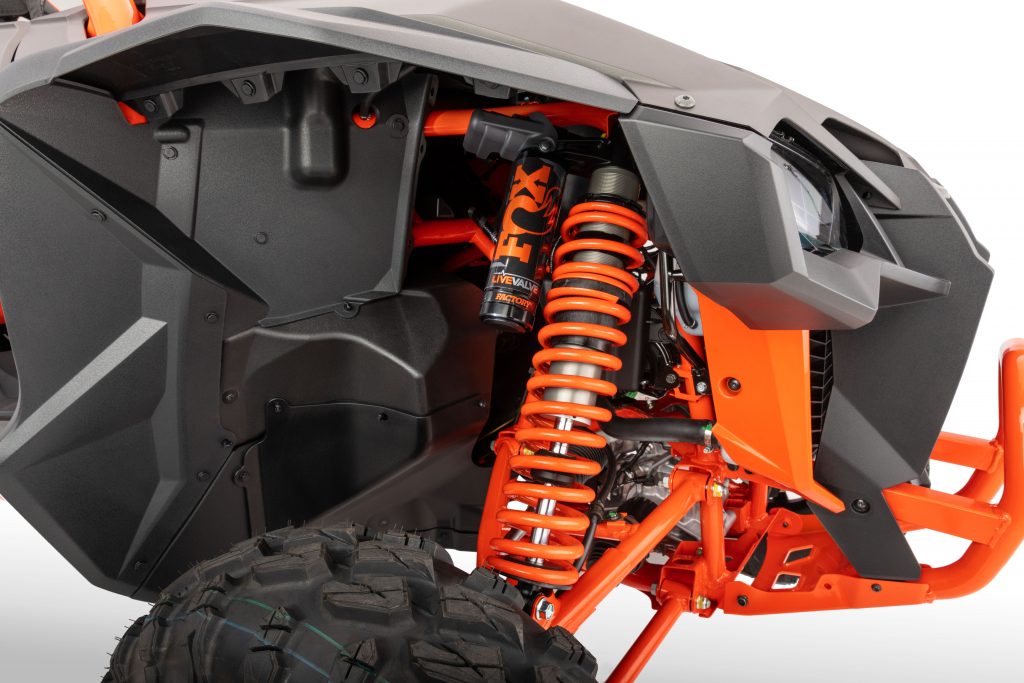 Front and rear shocks feature 14.4″ and 15″ of travel respectively. Additionally, Honda has chosen to include an all-new Launch Mode for high-revving stand still starts!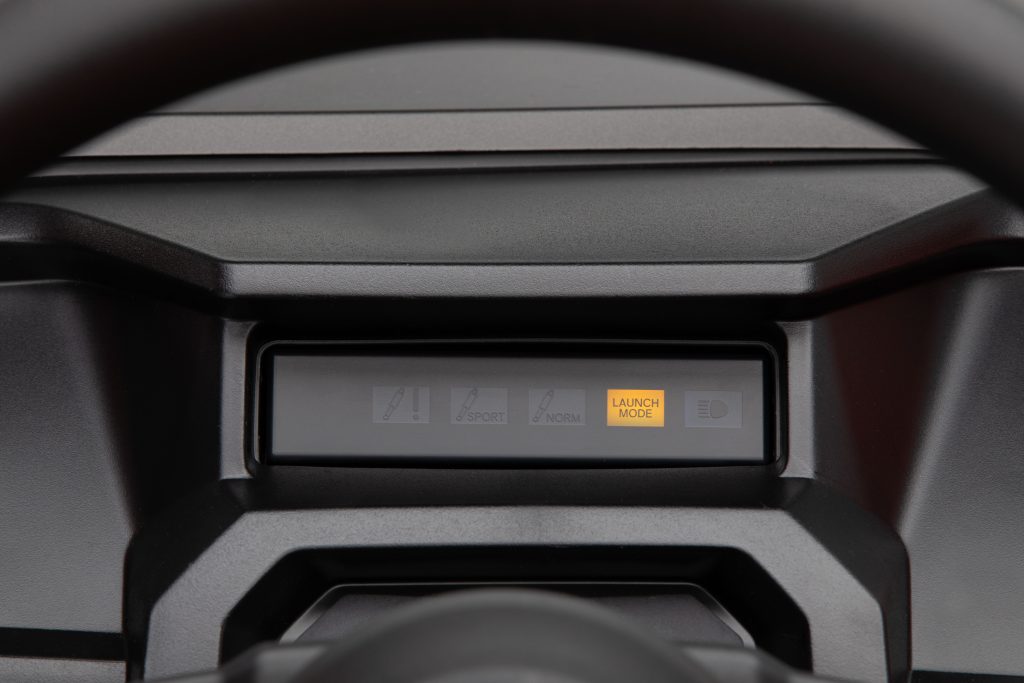 Surprisingly the additional FOX hardware only adds 18 lbs of curb weight to the Talon chassis. Colors available at launch only include Matte Gray/Metallic Orange with pricing TBA.
You can read all the details in the Honda Talon 1000X-4 press release.
You might also like
---
More from Annoucements
---
Fox Factory, Inc. has just released their all-new ECS2 UTV Shock Cooler system! This is an after-oem upgrade and replaces …
Tensor Tire, most well known for their desert-focused DS "Desert Series" and DSR "Desert Series Race" tires, has today launched …
Today Kawasaki has launched what is, as many would say, the long-overdue 4-seat Teryx KRX4 1000! Let's take a look …
Editor Picks
---