Origins
Sometimes when you're stuck in the middle of the worst case scenarios, you come up with the best ideas. Additionally, many times in the outdoors recreational industry, products do not get made until the right person has that great idea. That is what happened to Matt Scarpuzzi when he conjured up the Savage UTV Belt Case! Stranded in the middle of the Baja desert, Matt blew through two spare belts that were supposed to be brand new. It was at this time that Matt realized that storing your belts with your tools, on the outside of the vehicle, etc. were all prematurely wearing down the lifespan of the CVT belts. Enter Savage UTV.

Full Disclosure: We reached out to Savage UTV in early 2019 about the product and requested review samples. Savage UTV sponsored this review by supplying the product and accessory product to test with. Our reviews are fully independent and views are our own. We completely respect and value our partners and our viewers. If you have any questions or concerns, please Contact Us.
Starting in early 2018, Matt worked through engineering prototypes and manufacturing to bring Savage UTV to life. Their first product was the Savage UTV CVT Belt Case. This is an injection modeled ABS plastic case, much like a Pelican style case, with the sole purpose of housing and protecting your UTV's spare drive belt(s).
The Savage UTV belt case mission, to keep your belt protected from all of the abuse of driving off-road. This includes impacts, weathering and UV deterioration. This is done by creating an air-tight, IP67 rated water proof case that can house up to two belts and be mounted anywhere you can mount a hose clamp or bolt down.


Build Quality
Injection molded in Southern California, the Savage UTV Belt Case from a Black ABS plastic that includes a UV protectant making sure your case doesn't deteriorate in the heat of the sun. Inside the case is a couple pieces of layered Kaizen foam sourced from Bellingham, WA. These layers of foam are easily cut and removed to meet any customization needs. With the standard UTV Belt Case, there is a single full length section of foam included but is removable to house a second spare belt.
If you haven't already figured it out, the Savage UTV products are 100% Made in the USA! This was a decision made at the very beginning of Scapuzzi's entry into the off-road market. The included laser cut bracket plates are cut and shipped from the Southwest and the included nuts and bolts are sourced from American companies. It's not often you can buy a 100% Made in the USA product and we are proud to feature this product to the community!
If you order a Savage UTV Belt Case with Tool Kit, the customizable foam insert will be precut to hold the tools listed below. There is also additional space left for the inclusion of your secondary clutch separating tool. All OEM provided clutch tools fit in the space provided. An additional foam insert for the belt side will be included to help hold the spare belt apart and hold the tools into place, as to not damage a stored belt.
11″ Needle Nose Pliers
18mm Utility Knife
Ratcheting Screwdriver
8mm & 10mm Sockets

Note: The included tools within the tool kit are not Made in the USA. Production of mainland tools is very expensive and would have been cost prohibitive.
The UTV belt case hinges are made of the same ABS plastic as the case and are affixed by metal pins utilizing friction nuts. This is actually super useful when needing to replace a pin or latch as most plastic cases mold these pins into the casing.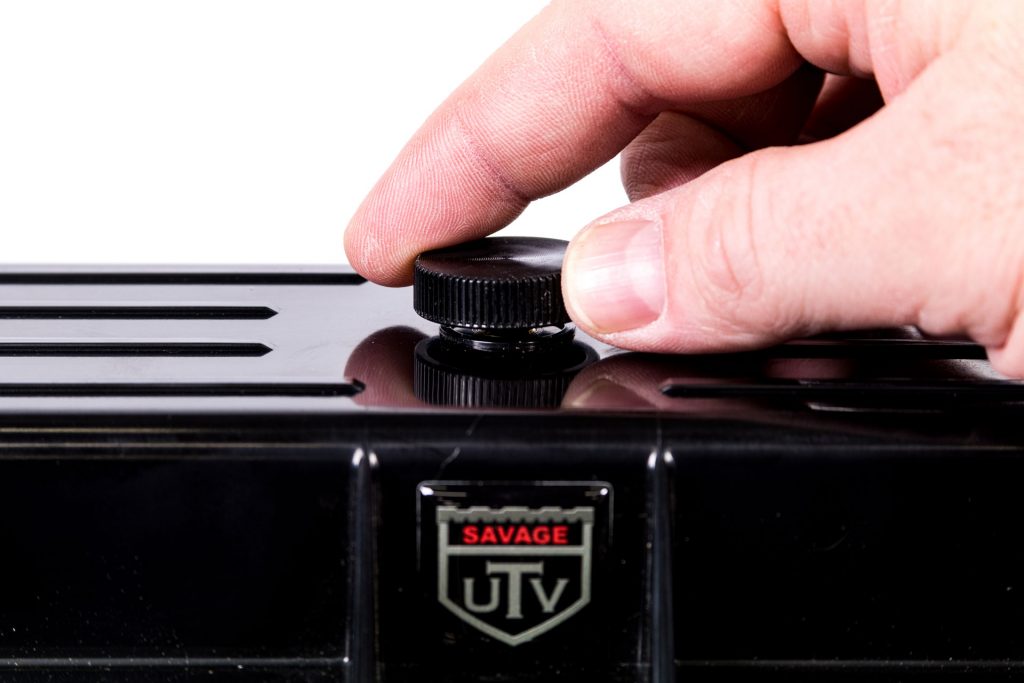 Atop the Savage UTV case is a thumb screw with rubber O-ring for a seal. This is an air valve to release suction within the case when the air has been evacuated due to physical pressure or cause by a change in atmospheric pressure. Simply turn the screw open to release the suction and screw it back down. The nut of this screw is brass and shouldn't strip out under normal use.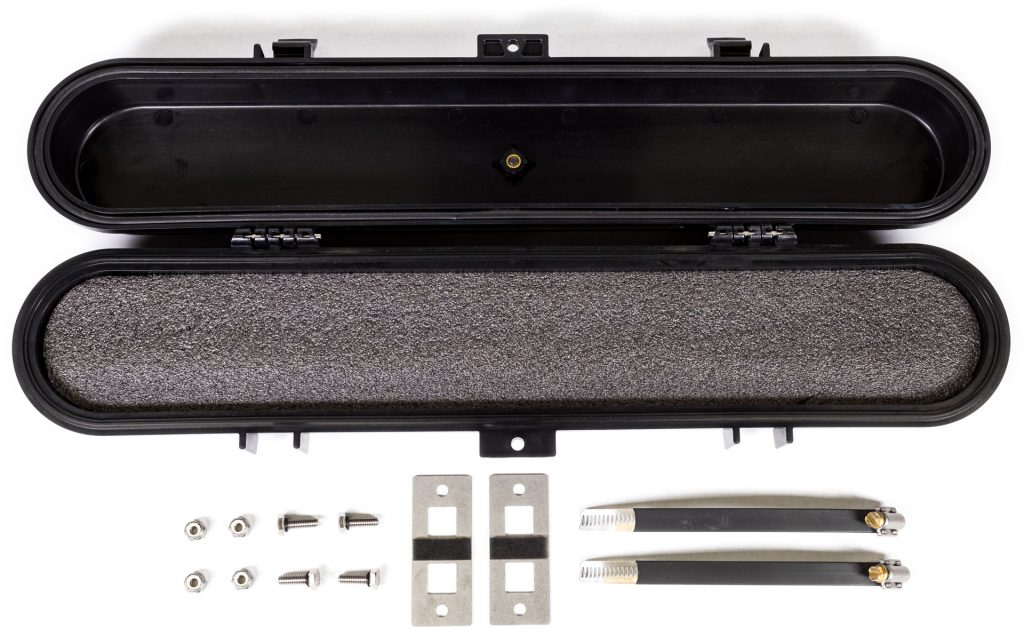 Included with all Savage UTV Belt Cases are two flat mounting plates, two hose clamps, four hex-head bolts and four lock nuts. The mounting plates come with a pre-applied foam tape to help protect your cage upon mounting. Additional protection comes in the form of rubber shrink around the hose clamps. This allows you to tighten down the clamps without fear of marring your powder coat and provides additional grip to prevent rotation upon impact.
If you're mounting requirements require distancing the case from the mounting location, you can purchase additional bent L-shaped side-mounting brackets that provide additional flexibility when mounting. Additionally, you can purchase the Assault Industries Mounting Kit which includes two Assault Industries bar clamps (1.5″, 1.75″ and 1.85″ clamps available) and two stainless steel flat mounting brackets. Between these two bracket options, you shouldn't have many places you can't install this case!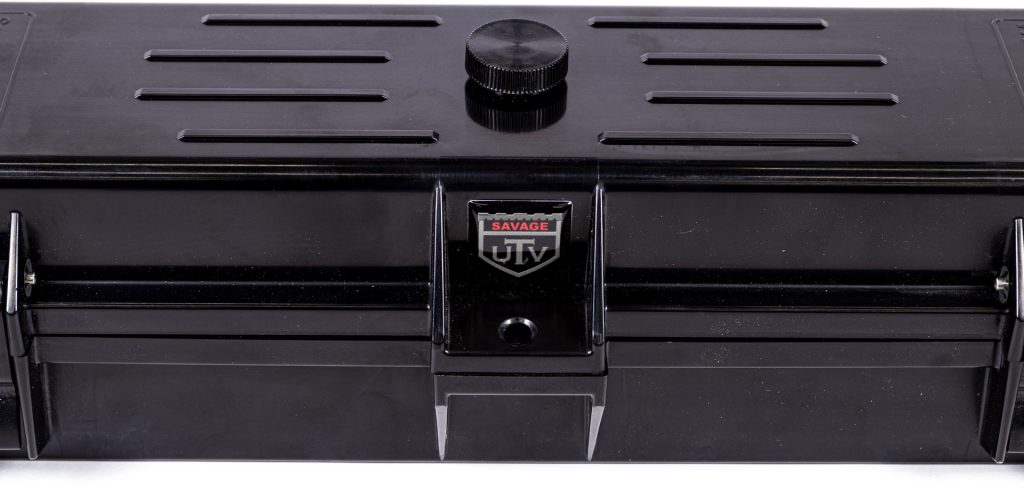 Between the two tough latches is a hole for locking or zip-tying the case shut. While the latches do a more than adequate job of securing the clam shell together, many UTV owners would like to secure their multi-hundred dollar belt investment! This is especially useful when using the side-by-side in UTV friendly towns where you may end up leaving the vehicle parked for large spans of time.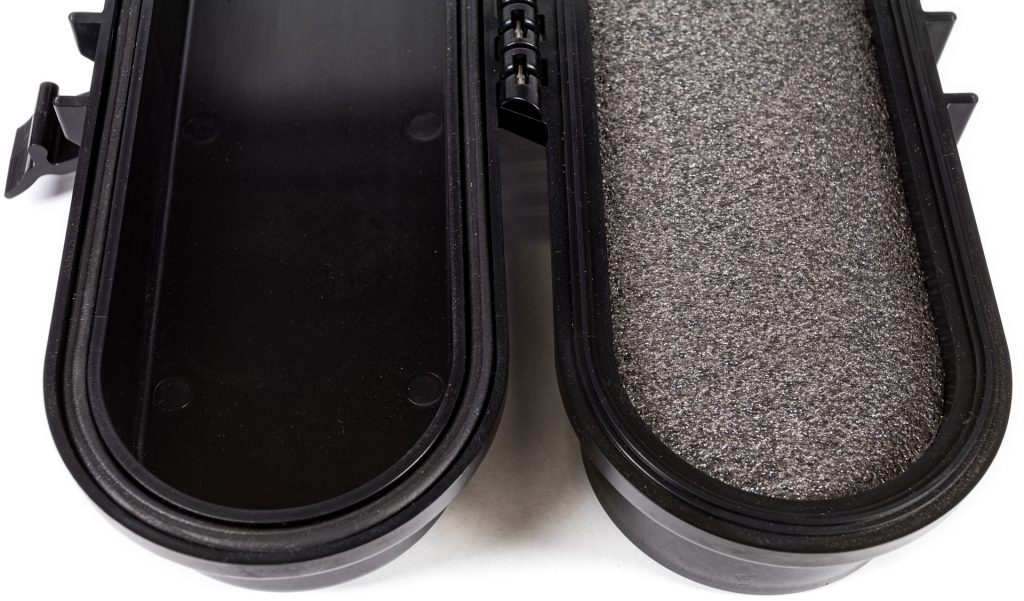 Inside the case you'll find that the two sides of the case come together meeting onto a heavy foam gasket. The gasket is recessed into the top of the case and meets with a raised lip on the bottom of the case. This creates a positive seal keeping all water and dust out of the belt case.
Overall, the Savage UTV Belt Case is really well made and durable; more on that in a bit. While there's other reinforced plastics that could have been used, the simple ABS keeps costs down while providing super durable protection. The inclusion of stainless steel mounting hardware is also a step up from traditional Chinesium accessories. The use of rubber to cover the pipe clamps also shows how much attention to detail went into developing this product!
Installation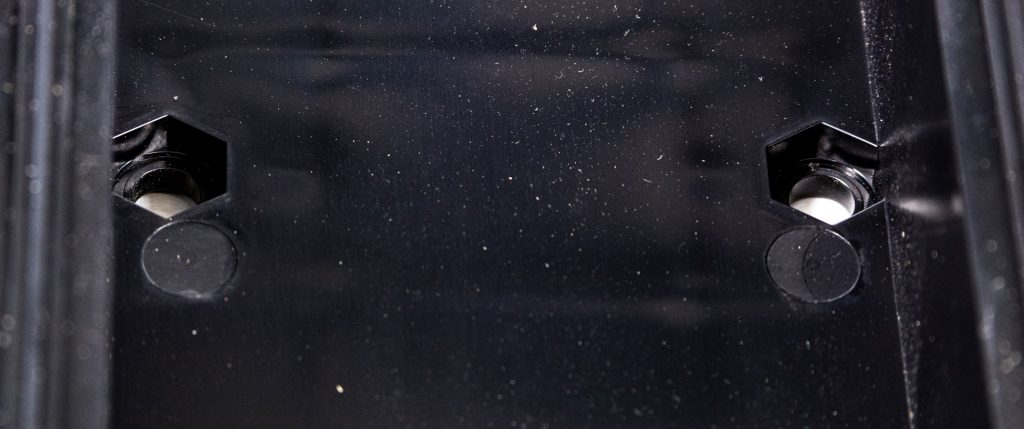 To install the Savage UTV Belt Case you first need to remove all of the internal components. Under the foam of the base side of the case, you'll find four hex shaped depressions. These are an exact fit to the included hex bolts. Place your included bolts into the depressions and then hold them in place while proceeding to the next steps.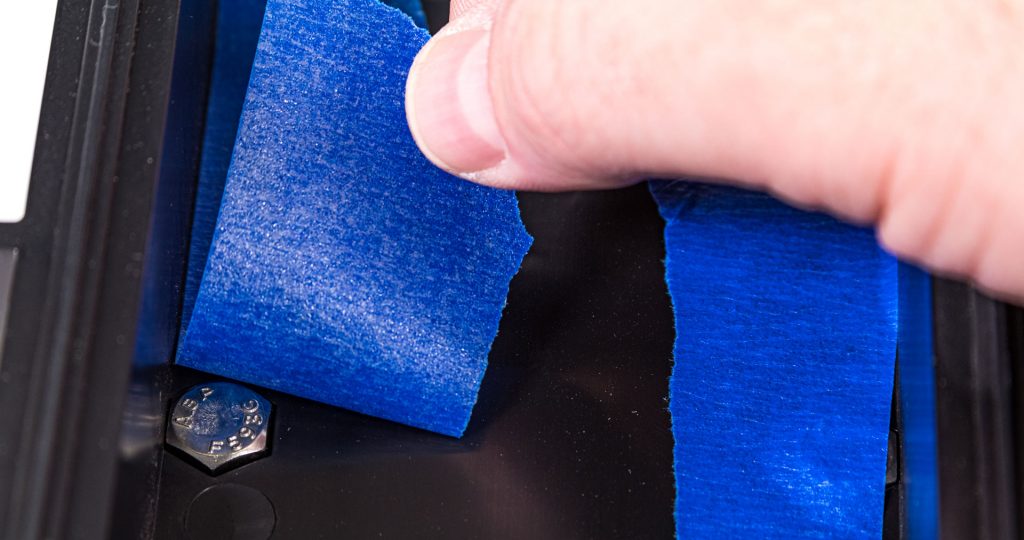 Pro-Tip: If you put all four bolts into the case and use tape to hold them in place, you can avoid fumbling around with one hand!

Now that your bolts are through the back of the casing, place the steel bracket plate onto the protruding bolts and lock down the included locking nuts. If you're using an impact or driver to secure these nuts, make sure to not over tighten them causing the nut bolt head to crack the casing's plastic (not that it's fragile, we just know some of us get a bit trigger happy sometimes).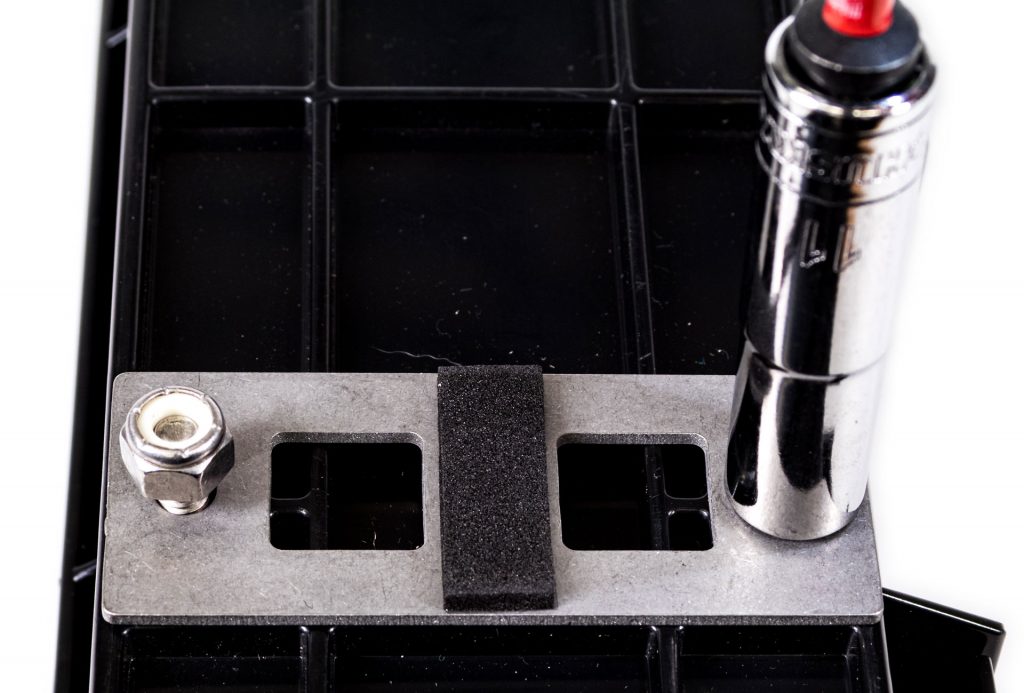 Now that you have your brackets on, you can thread the included hose clamps through the brackets. We found when passing these clamps through the brackets, using a flat head screw driver makes for a quick passthrough. You can also choose to pass these clamps through the bracket before mounting them to the case, but we found that can make securing the lock nuts a bit fiddly.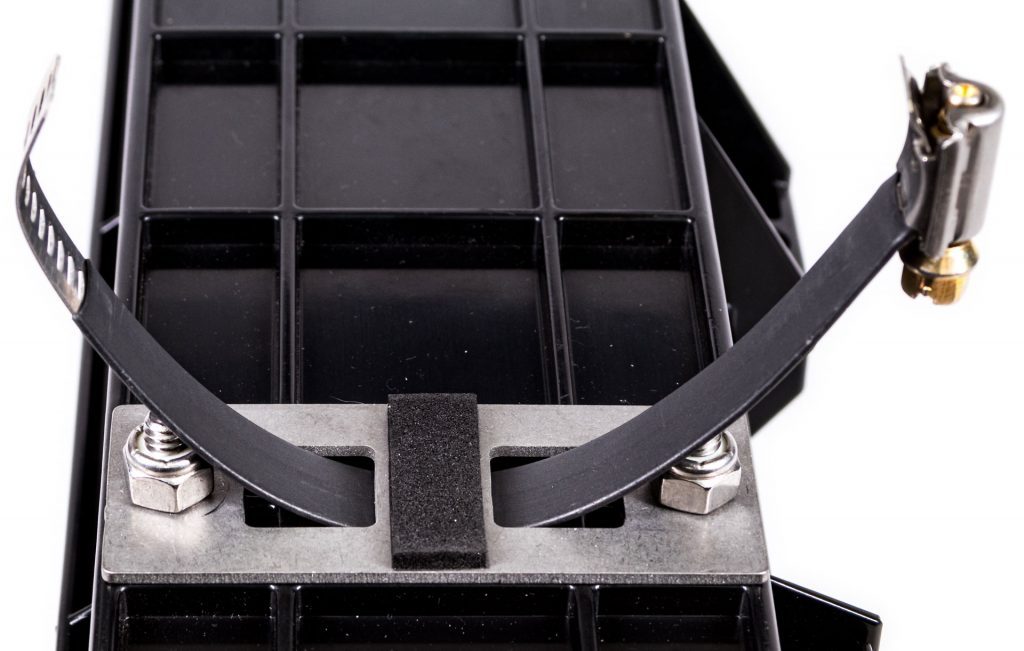 Once you have the brackets and clamps mounted to the case, you can then secure the clamps to your preferred location on the UTV. The included hose clamps make custom cages or variable diameters a non-issue. For example, the Polaris RZRs have a different diameter cross tube on the cross members. The Can-Am X3's have variable diameters depending on your model year and trim.
Pro-Tip: If you secure the hose clamps around the roll cage to just before tight and then stop, you can then trim the excess clamp and rotate the clamp to hide the sharp edges.
Durability Testing
We have had the Savage UTV Belt Case for around a year now. We've had the case mounted to the B & C pillars of our Polaris RZR XP 4 1000 and XP Turbo machines. We've been through all sorts of terrain including mountains, sand, mud, trees and trails. We rode in all sorts of weather from hot summer sun, to wet fall showers and winter's freezing night rides!
Now let's be honest. When there's a protective case mounted to your roll cage… it's nearly impossible to really test the strength and durability without sacrificing your machine! So we came up with some other torture tests!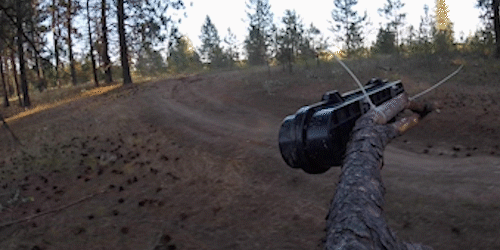 First we mounted the case to sacrificial tree limbs and smashed them at speed into other trees. These tests represent the impacts you might experience going through overgrowth or various tight terrains where you rub up against trees and other growth. After multiple beatings, there were no signs of damage outside of a few scratches where the case met the impact surface.
Second round of testing was a bit more… brutal! The worst thing that could happen to the case would be a rollover and/or detachment from the cage to which it would suffer impacts from other vehicles etc. To simulate this and then make it exponentially worse, we ran it over with multiple UTVs at the same time in succession. This includes slow rollovers, fast impacts, stopping on top of the case and stopping and the most brutal, driving on top of the case and twisting the steering back and forth. You practically can't get more brutal than this onslaught!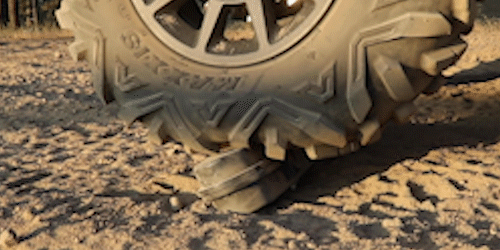 After continuous punishment, of which you'd never expect to experience in the real world, there were literally only three signs of wear to the case.
First, upon twisting the front wheels atop the case, it eventually twisted to a point to which it popped open. This was the first time at which outside ingress had met the inside of the case. We simply picked it up and snapped it back shut again for more torture.
Second impact to the case came when the Savage UTV belt case was twisted open again and the top case's hinge was popped out of place due to the pin being forced out of the outside wall of the hinge when the plastic was flexing. We simply twisted the pin back into place and we were good to go!
Third physical issue created by torturing the case was simply tearing of the gasket upon the tires twisting on top of the case once it was twisted open.
All three of these issues are NOT complaints or issues. These are signs of the resiliency of the product! It's pretty rare to find a product, in any industry, that can keep up with the abuse of off-roaders, racers and brutalizers in the review industry. This product stands on its own and doesn't need any fancy marketing.
Simply put, this is the best way to carry a spare belt and the only option we can truly recommend to keep your CVT belt safe and performing like new.

Conclusion
During our testing we really only had one "complaint" that we can mention. The two latches that secure the top of the case to the bottom, providing the pressure required to keep a good seal, can be very difficult to close and require a fist-wack to close. If you're an enthusiast with more delicate hands, this may actually hurt, or if you're in cold conditions cause unwanted discomfort. Additionally, they may require more force than expected to open.
We consider this aggressive grip as one if it's selling points, but it can be a bit too much in the mentioned situations. We discussed these issues with Matt from Savage UTV over the phone. He's recognized these circumstances and his team is actively investing time and tooling to ease the aggressiveness of the latches. Once these changes have been made, they'll be available on the Savage UTV website for anybody that wants softer latches on their existing version of the case.
If you've been into the UTV racing scene on social media, you've no doubt seen the Savage UTV product on your favorite racer's cars. The Savage UTV Belt Case is simply the best option for any off-road racer to make sure they have the spare drive belts they need and guarantee they're protected from the onslaught of racing.
One thing that we noticed, along with some racers, is that once you have all the "goodies" on your UTV, you might run out of cage to mount the belt case. While it's not large in any measurement, it can be a bit awkward to place on the cage once you have speakers, fire extinguishers, whips, lights, tire carriers, coolers, etc.
We believe that the best place to mount the case is the driver's side wheel well, directly above the clutch. This position provides easy access to the belt change tool kit and keeps it tucked out of the way. The down side of this is that the included mounting system doesn't work for this type of mounting. If you're proficient and creative with creating a couple mounting brackets, you could mount this case to the bed or the frame that holds the bed in place. Maybe somebody in the community with a CNC cutting table can come up with something creative for all the various UTV models.
At the time of this review, the Savage cases retail for $119.95 USD. This is reasonable price in our opinion. You might say you would like to see better tools included, but we say keep them cheap! You might break or loose that tool on trail… Would you rather loose a cheap set of pliers or your fancy Boxo Tools?
A small suggestion we might make is to include a stopper on the back of the vent screw to prevent it from coming out. While we never had it come out during testing, it is possible that over time it could vibrate loose and drop off on-trail. Again, this never happened, but it's a possibility if you're not checking or using it for long periods of time.
One last small gotcha is compatibility. The Savage UTV belt case is not large enough to house large clutch belts including the Arctic Cat Wildcat XX, Kawasaki Teryx KRX and the Speed UTV XXXX. For all other "typical" small clutch belts, including all Polaris/Can-Am clutch belts, this case will work for you.

Overall, the Savage UTV Belt Case is worth every penny. Being 100% Made in the USA, invented by a southern California firefighter in the heart of Baja, with the continued support and revisions required to make a badass product… we can't recommend the Savage UTV belt case enough. It's the only way you should be storing your spare CVT drive belt on your UTV. Period.
Additional Mentions
The Savage UTV Belt Case is so great that they've create two more variants. The Savage UTV First Aid Kit contains a zippered bag with all the back-country trauma mitigation materials you will need. Second is the Savage UTV Pro Eagle Pheonix C02 Air Jack Case. This case with custom foam inserts fits a Pro Eagle Pheonix Air Jack and multiple C02 cartridges. This case is still in development but should be available soon!

Applicable Links
Follow Savage UTV on Facebook and Instagram!
Savage UTV Belt Case – $119.95
Savage UTV Belt Case with Tool Kit – $169.95
Savage UTV First Aid Kit – $189.95
Savage UTV Side Mount Brackets – $8.99
Assault Industries Mounting Kit for Savage UTV Belt Cases – $69.95
Pricing as of the time this review was published.
Special thanks to Matt from Savage UTV for supplying these products for review!
Savage UTV Belt Case
Looks

Features

Ease of Use

Quality of Materials

Overall Value

Satisfaction of Purchase
TLDR:
The Savage UTV Belt Case is a uniquely high quality product made in the USA. These cases provide the ultimate level of protection for your UTV's spare CVT drive belts under any conditions. Adding a toolkit inside the case only makes changing the belt easier and less complicated. If you have a CVT, buy this case and a spare belt!
You might also like
---
Editor Picks
---