Today we posted a new patent in the Polaris treasure trove that details out a whole new way of approaching the clamping ratio of a primary CVT clutch! Typical primary clutch tuning is done with spring rates and weights… but what if you could do the same thing without the weights and the spring and do it all with electronic programming?
Typically a CVT primary clutch transfers the ratio of RPM from the motor to the transmission as a direct result of the two sides of the primary clutch clamping down on the drive belt. This ratio is determined by the amount of clutch weighting being forced out and against the outer half of the primary with enough force that the primary's spring rate is over come and the clutch clamps down on the drive belt at increasing depths…
Polaris' newly published patent #US20220243810A1 shows us that the engineers in Minnesota have been hard at work removing the primary spring and weights from the equation and put that responsibility solely on a electronically controlled mechanism that increases and decreases the depth of the outer clutch sheave.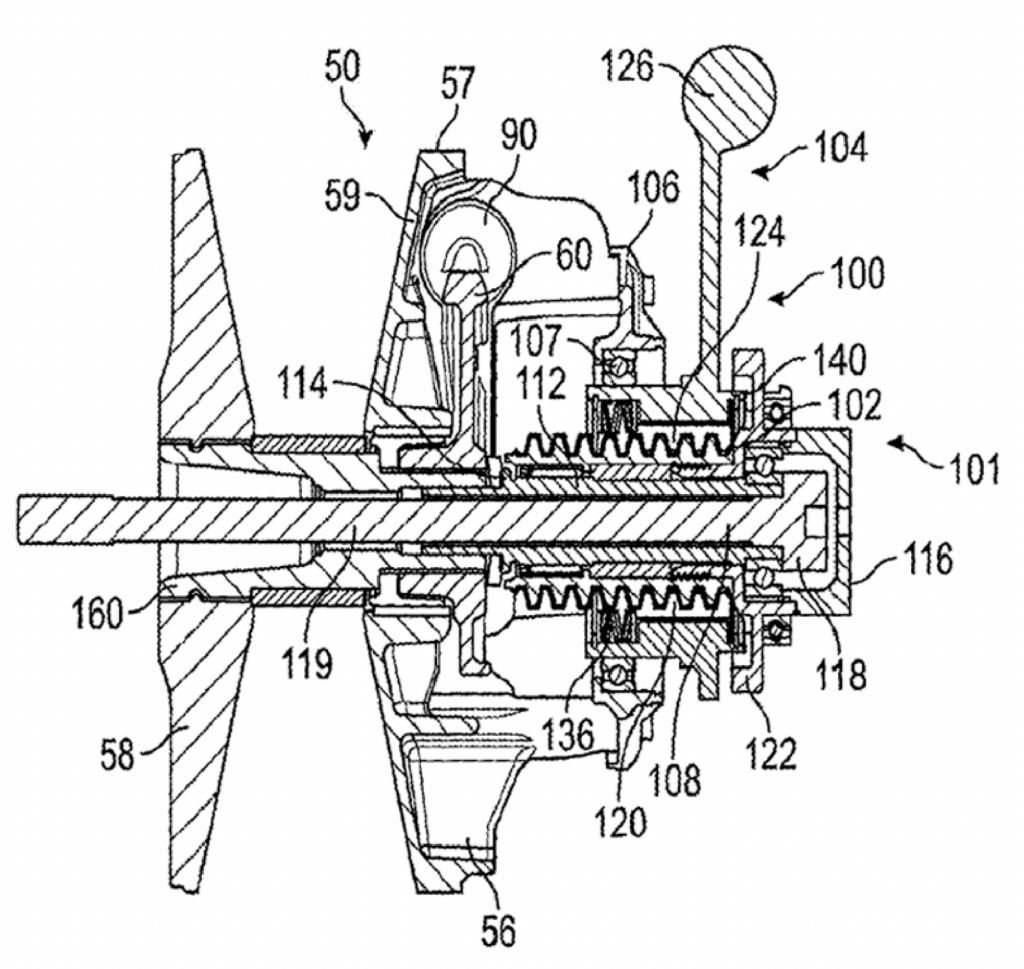 The shown device is a selection of gears that are rotated by an electric motor. These gears are then coupled to the primary clutch by way of a screw-like bearing sleeve. This sleeve advances towards, and retracts from, the inner sheave by the computer controlled electric motor and subsequent transfer gears.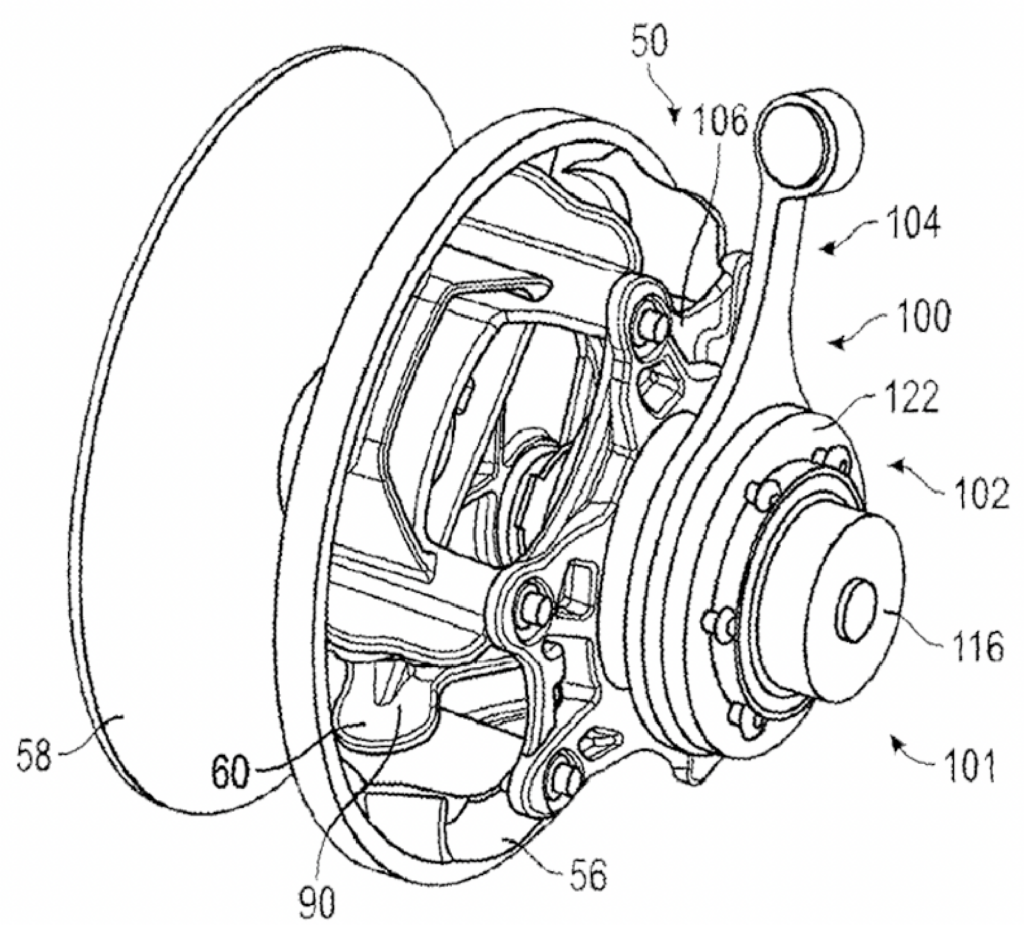 Why remove a completely reliable and proven system? This mechanism completely does away with the primary spring and thus the fly weights. This removes moving parts, consumable components, reduces maintenance, and allows complete engagement and power band tuning via the ECU. Some will be quick to point out the pain in the butt that a drive belt change would be, but this system should reduce or eliminate belt changes. The computer would monitor the condition, temperature, and driver's throttle control (or lack of) to inform changes to the clutch's position. Theoretically, this could be also applied to the secondary clutch making physical gear changes a thing of the past!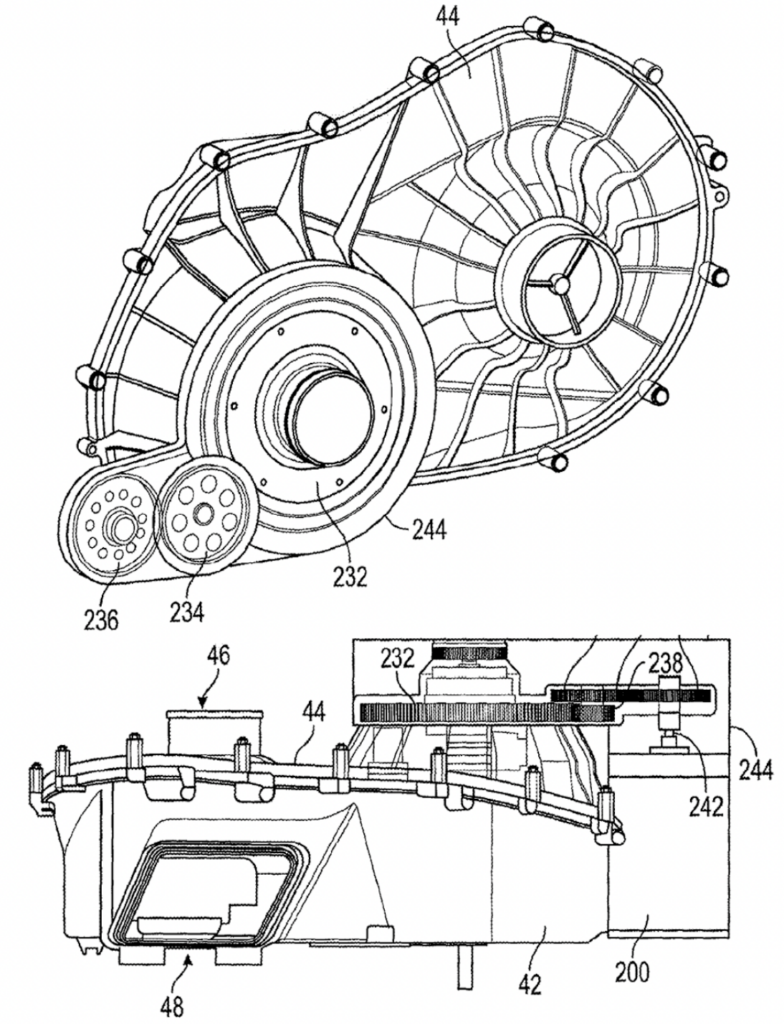 We're continuously blown away by the amount of engineering and technology our sport is adopting and we can't wait to see this implemented and improved on over time!
You might also like
---
Editor Picks
---