We're back with the 2021 Holiday UTV Gift Guide! These are our recommendations for products that you can buy yourself or your UTV loving partner and know that we've proven these things on the trail, know that they work, and will provide you just as much value as they've provided us!
Disclaimer: None of the included products below are sponsored or paid for. These are our actual recommendations from the group of guys here at SXS Guys! These are presented in order of appearance on Episode 64 of the SXS Guys Offroad Podcast!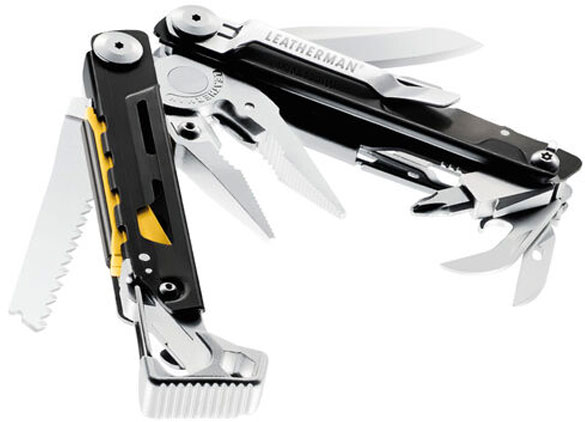 MSPR: $119.95 – Every gearhead knows that having the right tool within reach when you need it is essential to a happier wrenching experience. This multi-tool from Leatherman brings not only all of the standard equipment (knife, pliers, saw, screwdriver, etc) but also has some handy offroad features including a fire striker, sharpening surface, carabiner, and more! This is perfect for the off-roader that finds themselves always using their pocket knife, looking for a tool, or finding themselves in adventurous conditions out on the trail!
---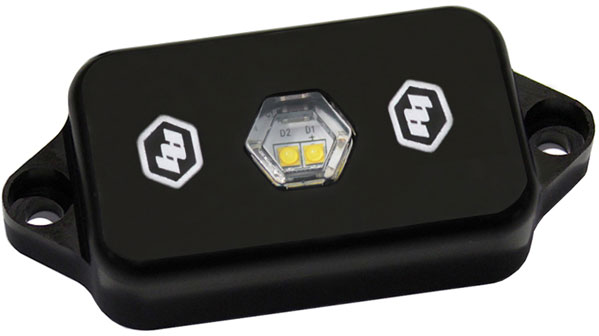 MSRP: $64.95 – Rock lights have gotten a bad wrap for being a show-off type upgrade for your vehicle. In reality, rock lights serve multiple awesome purposes. First, they make awesome cab lights! Second, they make amazing work lights for replacing your belt, repairing suspension in the dark, changing/repairing tires on the trail, providing scene lighting when you don't want floodlights or blinding bright whips… and more! When you want a rock light with a good white color temperature and include a lifetime warranty, check out the Baja Designs Rock Lights!
---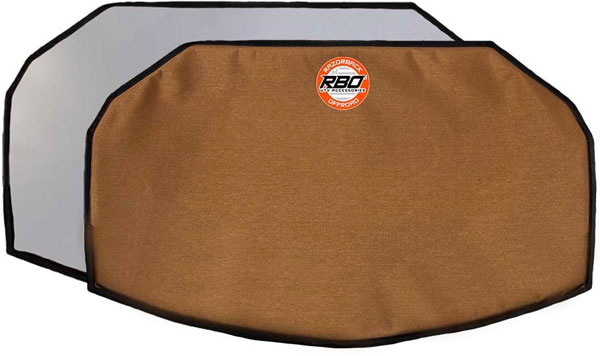 MSRP: ~$150-190 – If you have a furry friend that hangs out in the back of your UTV, check out these awesome bed-pads from Razorback Offroad. These not only provide a safe and comfy place for your pup to hang out, they also reduce the heat transferred from the engine back up to the bed of the UTV. Fireproof and durable, these heat shields not only keep your sidekick cool, but they also keep your coolers and other equipment cool as well. Available in multiple models for Polaris, Can-Am, and CFMoto, these are a great option for any outdoor UTV enthusiast.
---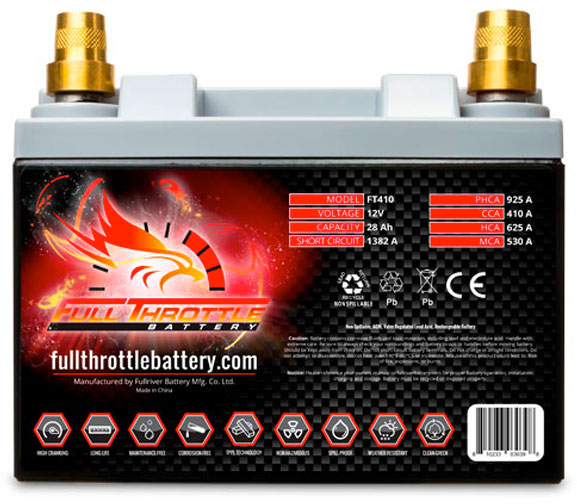 MSRP: $199.99 – Making sure your ride starts every time is one of those things that you never really give attention to until you can't start it over when it matters! Full Throttle Batteries are our go-to solution for all types of powersports and utility needs. The Full Throttle FT-410 battery is a great replacement for most sport vehicles providing 410 cranking amps and with 28 reserved amp hour, they make the perfect second battery to your primary. These pair well with the FT-560 battery as the ultimate power solution for your next offroad adventure!
---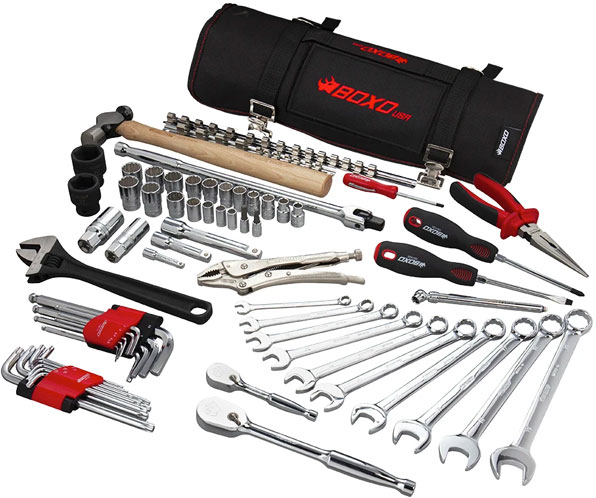 MSRP: $385 – Stop stealing tools from your garage every time you go out on the trail! The Boxo Tools 66-piece UTV Tool Roll is a great solution for your typical weekend repair or on-trail wrenching. Complete with open-ended wrenches, crescent wrench, locking pliers, needle nose pliers, socket set, allen-keys, pliers, hammer, breaker bar, and more… The Boxo Tool Roll 2.0 is a huge upgrade over the original tool roll we featured in the 2019 UTV Gift Guide! Don't go unprepared on your next trail ride and make sure your recovery kit includes all the tools you need.
---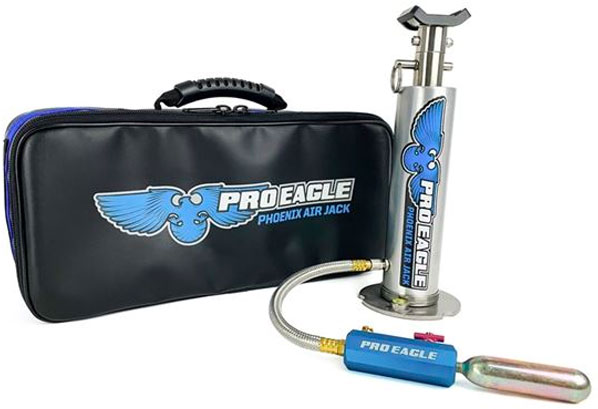 MSRP: $399.99 – With all of the tough spots that we get ourselves into on the trail, the most common is some sort of tire, axle, or suspension issue. This requires getting the UTV in the air at some point. The Pro Eagle series of jacks is an offroad enthusiast-focused range of jacks, from garage to the trail. The Pro Eagle Pheonix C02 Air Jack is compact, lightweight, well built, and has no mechanical-driven parts. Powered off of C02 cartridges, the Pheonix does not require a 12v adapter, gas, or batteries. Simply screw on the C02 supply, open the valve, and you're ready to get the job done! Check out the Pro Eagle website for mounting and storage options beyond the included soft case.
---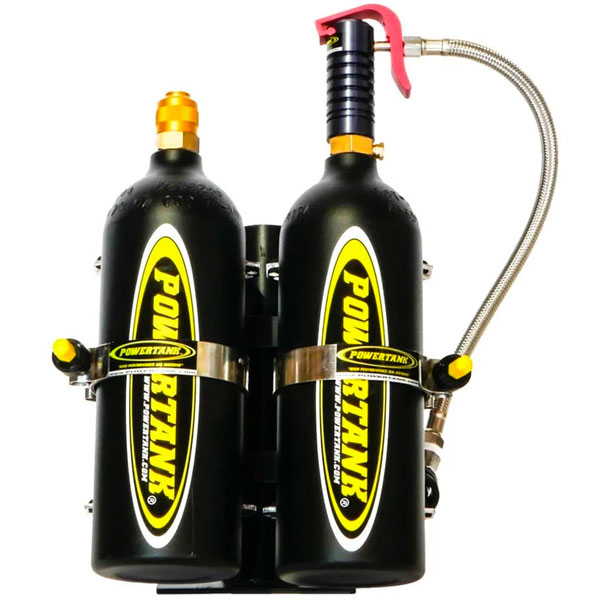 MSRP: $38.45-349.95 – Complementing the pre-mentioned Pheonix C02 jack, the Power Tank C02 Power Shot System provides tons of reliability on the trail. Famous for their large C02 tanks in the overlanding world, Power Tanks are high-quality scuba-grade compressed C02 tanks that paired with their suite of accessories can fill up your tires, power pneumatic tools, blow your clutch out, and even power a Pro Eagle C02 air jack. We have used these for over a year now and can attest that they are durable and invaluable on the trail! With roll bar mounts, steel braided hoses, blow-out handles, and adapters for all types of uses, Power Tank has a solution that you can count on when trying to build a reliable UTV with as few moving parts as possible!
---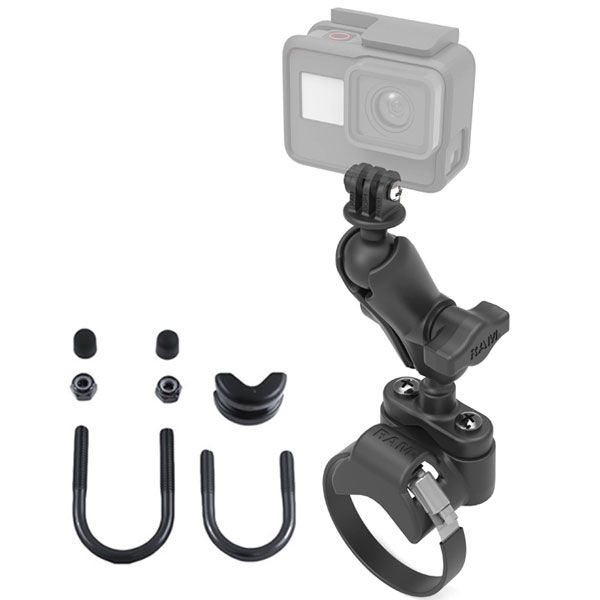 MSRP: $11.49-58.49 – We all love throwing a GoPro action camera on our rigs when out throwing down the power on our UTVs! The standard GoPro mount options are not quite durable or flexible enough for getting the best angles on our vehicles. Enter RAM Mounts. Known for their patented ball and socket 360° mounts for your tablets, phones, GPS, etc., using the bar-mounted RAM solutions teamed up with the GoPro adapters, you get the freedom of any angle along with multiple arm length options. Additionally, your mounts become repurposable to other devices. Much like the idea behind the ambiguous GoPro surface mounts, the RAM ball mounts can be left on the vehicle and you can simply move the arm and camera to any of the other positions. For the ultimate flexibility, you can team the RAM Mounts GoPro system up with the official GoPro Jaws Clamp and put the camera anywhere and at any angle!
---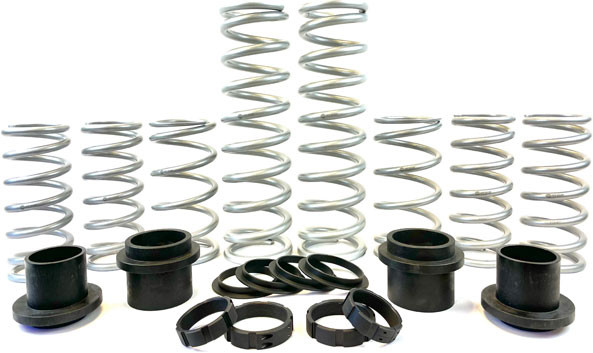 MSRP: $900+ – The SINGLE biggest upgrade you can do to your UTV that will return on the investment right away is a spring kit for your shocks. Your car, properly set up, will instantly become a drastically different (better) riding vehicle. MTS Off-Road has really been making a name for themselves over the last couple years and has options for all of today's modern Sport UTVs including the Kawasaki KRX! While a pricey gift for the holidays, investing in these upgrades will benefit everybody that rides in the vehicle along with improving handling, ultimately making it a safer vehicle. If you want to go all-out, you can even have your shock's valving and internals custom-tuned. That means your shocks can be perfectly tuned to your vehicle's customized weight, aftermarket accessories, passenger weights, and driving conditions/style.
---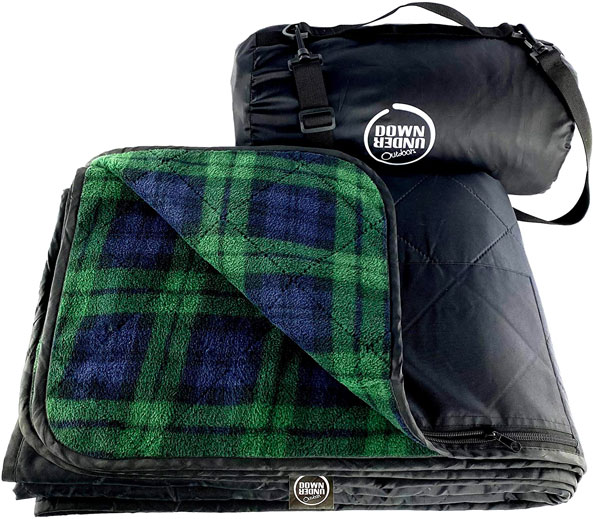 MSRP: $25+ – Let's face it, many of the passengers that ride shotgun, or in the back seats, don't always have the high adrenaline-driven heart rate that keeps the driver warm… or they just want to stay dry… or warm… or clean… A water-proof, wind-proof, blanket can be an easy, quick, and functional way to keep that loved one comfortable all year long. Night rides, late fall rips, or even winter adventures, a weatherproof blanket will definitely be useful!
You might also like
---
More from Guides
---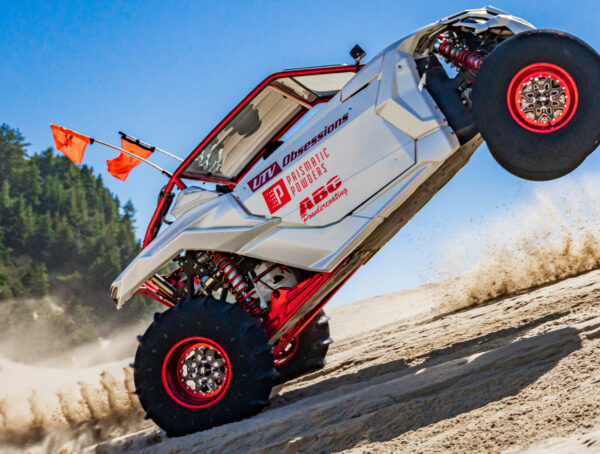 At this year's Dunefest event in Winchester Bay, Oregon, we got a chance to catch up with our friend Seth …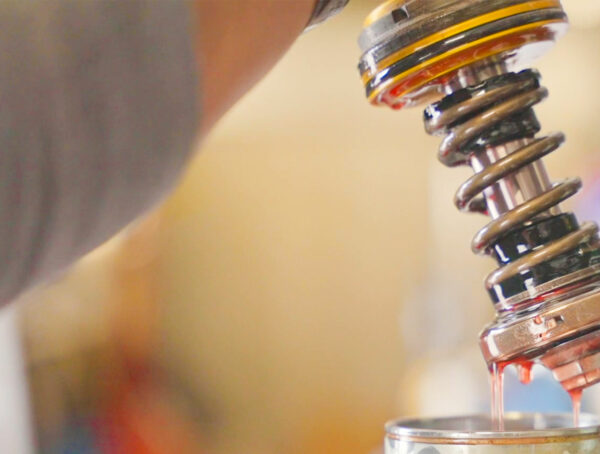 If you are 2,000+ miles into owning your UTV and it doesn't handle the same, the tender springs are collapsed, …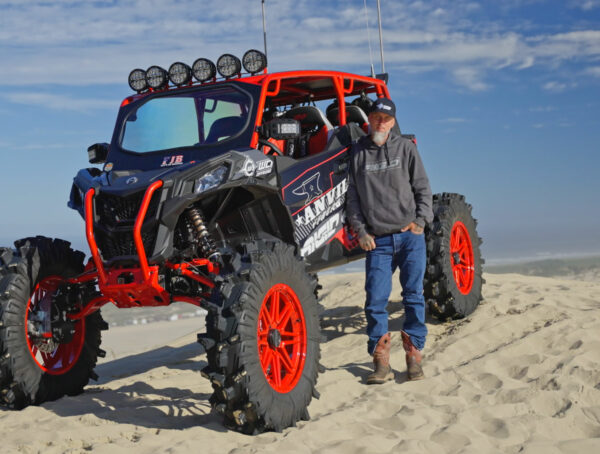 While we were in Winchester Bay, Oregon, we spotted something unique on the dunes… a portaled Can-Am Maverick Sport Max! …
Editor Picks
---