In late 2015, Yamaha broke into the pure-sport UTV market with it's dominating YXZ platform providing spirited drivers unparalleled maneuverability and the only (at the time) manually shifted powertrain. Fast forward five years later and the aging YXZ platform has had little change to speak of while competitors have release bigger and faster competition. The question has been, will Yamaha respond with a performance update? …a suspension upgrade? …maybe an all-new platform? We finally get to find out! Yamaha has just released their update and the answer is Yes to all of those… except it's not to the YXZ platform, it's to the aging Wolverine models!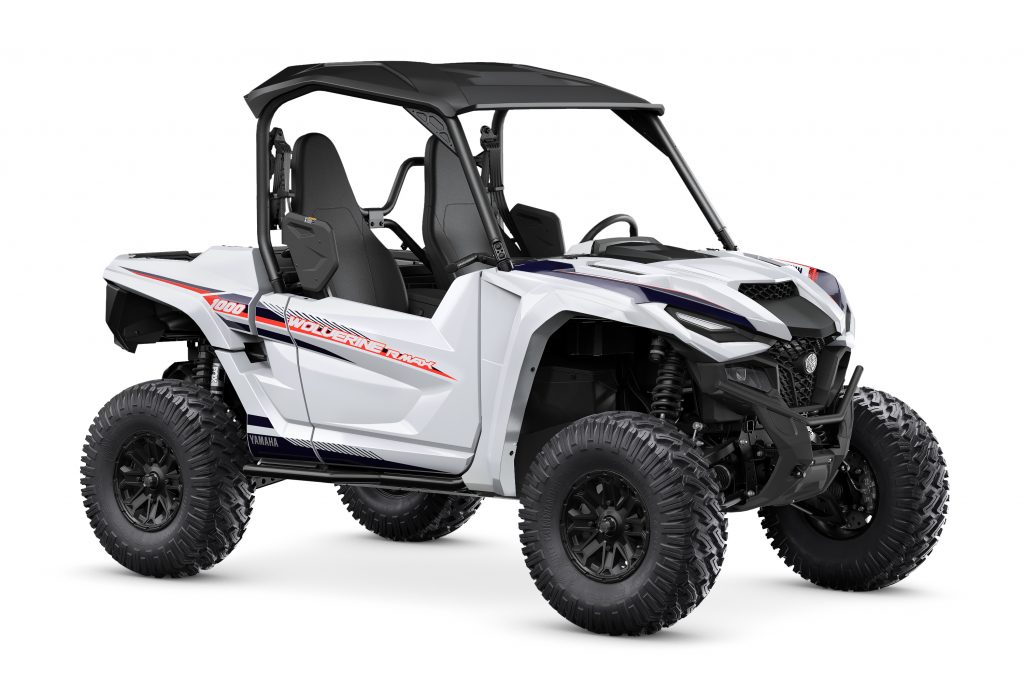 This is the all-new 2021 Yamaha Wolverine RMAX 1000 recreational UTV! Much in the vein of what Kawasaki did with the refresh to their aging Teryx platform with the launch of the Teryx KRX 1000, Yamaha has chosen to take the safe route by updating its most popular platform before releasing updates to their fewer selling, and more expensive, pure-sport models.
Yamaha Wolverine RMAX 1000 Specifications
Engine
999cc in-line twin, 4-stroke, DOHC, 4-valve
Horsepower
108 hp
Transmission
Ultramatic V-belt with all-wheel engine braking;
Drive Modes
All: L, H, N, R – 2WD, 4WD, full diff-lock 4WD
XT-R/LE: Sport/Trail/Crawl throttle response modes
Suspension
Independent double-wishbone a-arms front & rear
Shocks
Base/XT-R: FOX® 2.0 QS3 piggyback shocks
LE: FOX® 2.0 QS3 piggyback shocks with FOX® iQS Intelligent Quick Switch valve control
Anti-Sway Bars
2-Seat: Front only
4-Seat: Front & Rear
Travel
All: 14.2″ front
2-Seat: 16.9″ rear
4- Seat: 13.3″ rear
Max Clearance
2-Seat: 13.8″
4-Seat: 13.4″
Brakes
Dual hydraulic disc front & rear
Wheels/Tires
2-Seat Base: 30x10r14 GBC® Dirt Commander 2.0®
4-Seat Base: 29x9r14/29x11r14 (front/rear) GBC® Dirt Commander®
2-Seat XT-R: 30x10r14 Maxxis® Carnivore™
4-Seat XT-R: 29x9r14/29x11r14 (front/rear) Maxxis® Carnage™
2-Seat LE: 30x10r14 Maxxis® Carnivore™
4-Seat LE: 29x9r14/29x11r14 (front/rear) Maxxis® Carnage™
Turning Radius
2 & 4-Seat: 236″ (19′ 8″)
Wheelbase
2-Seat: 86.7″
4-Seat: 90.2″
Stance Width
64″
Dimensions
(LxWxH)
2-Seat: 119.3″ x 66.1″ x 77.8″
4-Seat: 128.1″ x 66″ x 83.1″
Wet Weight
2-Seat Base: 1,845.3 lbs
4-Seat Base: 1,993 lbs
2-Seat XT-R: 1,876.1 lbs
4-Seat XT-R: 2,050.3 lbs
2-Seat LE: 1,884.9 lbs
4-Seat LE: 2,059.1 lbs
Tilting Bed
2-Seat: Yes
4-Seat: No
Bed Capacity
600 lbs
Towing Capacity
2,000 lbs
Winch
Base: None
XT-R/LE: WARN® VRX 4500 (steel cable)
GPS
Base: None
XT-R/LE: Adventure Pro Touchscreen powered by Magellan®
Stereo
Base/XT-R: None
LE: SSV Works dual 6.5″ door speakers (subwoofer ready)
Speed Management System
Base/XT-R: None
LE: Keyed throttle limiting switch to 25mph
Warranty
6 Month (Limited Factory Warranty)
Yamaha 10-Year Belt Warranty
MSRP
2-Seat Base: $19,799
4-Seat Base: $21,299
2-Seat XT-R: $21,999
4-Seat XT-R: $23,999
2-Seat LE: $23,299
4-Seat LE: $25,299
Trim & Configuration Options
The Yamaha Wolverine RMAX 1000 comes in three trims and two seat configurations. The base model RMAX 2-seaters will launch at an MSRP of $19,799 and be available in Alpine White and Armor Gray; 4-seat configurations will be at a $1,500 premium of $21,299.
Yamaha continues their XT-R trim levels, found on previous 2020 models, into the RMAX line with the Covert Green color starting at an MSRP of $21,999 for the 2-seat variant and $23,999 for the 4-seat variant. We're not sure why the XT-R has an additional $500 premium on their 4-seat configuration as the differences in the XT-R trim from the base models are tires, GPS, drive mode selector, interior lighting, better seats, upgraded bumper, and WARN winch. None of these trim upgrades include anything specific to a 4-seat…
The 2021 Wolverine RMAX 1000 is also launching with a Limited Edition Cobalt Metallic Blue color with an MSRP of $23,299 for the 2-seat and $25,299 for the 4-seat variant. The LE trim changes from the XT-R include dual 6.5″ SSV stereo system (subwoofer upgrade ready) and, more importantly, Fox iQS added to the QS3 shocks!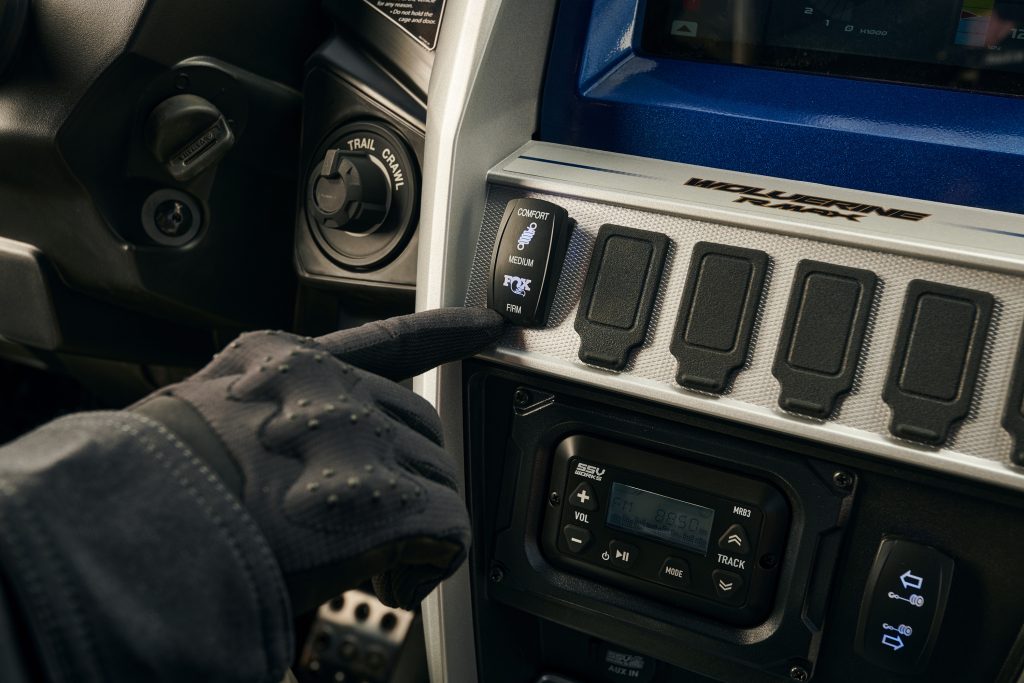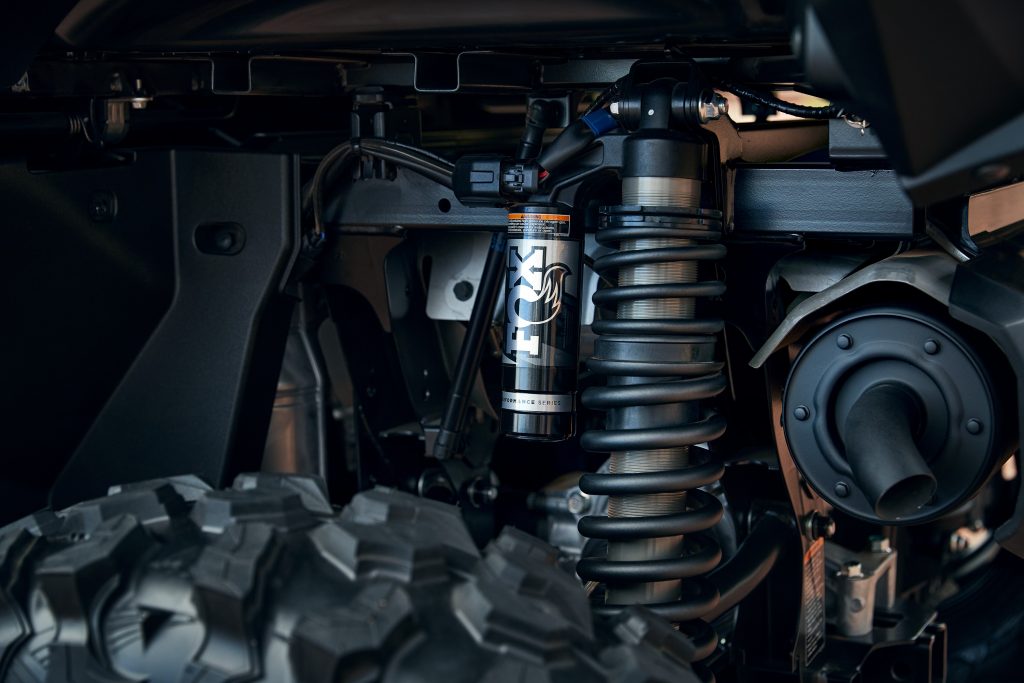 One additional feature, only found on the Limited Edition model RMAX UTVs, is the inclusion of a keyed switch under the hood for Yamaha's Speed Management System. This system will enable you to set an artificial throttle limiter on the vehicle to 25mph. This is essentially what happens when you try to drive with your seat belt disengaged, but with a 25mph top speed instead of 10mph. This is a great option for those that let their younger drivers drive independently or if you want your neighbor to be able to test drive it without flipping your brand new RMAX on its side!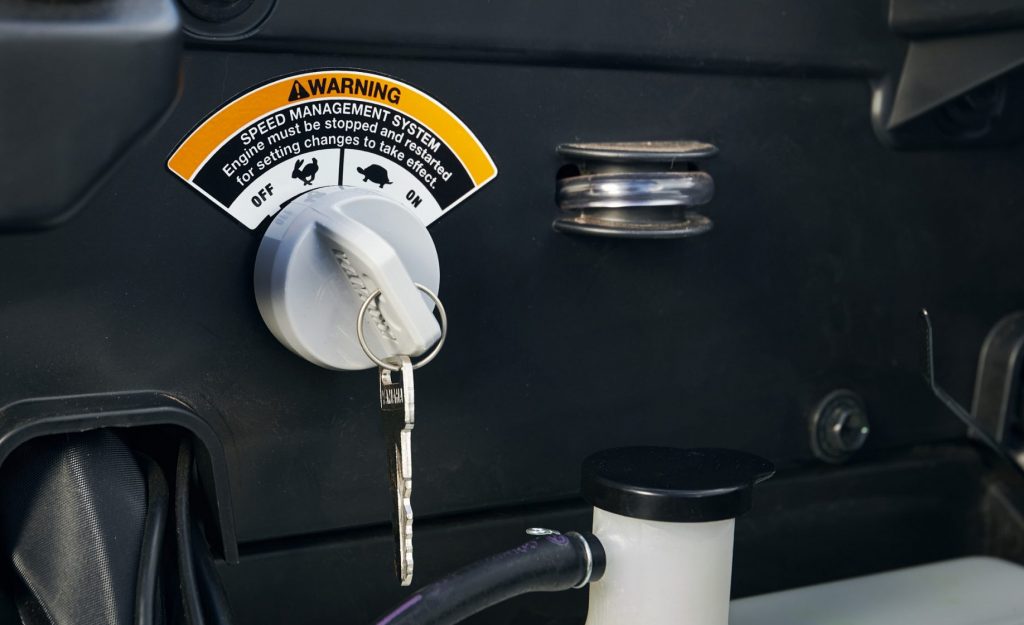 Body Styling
The 2021 Wolverine RMAX 1000 inherits a very similar body language from its Wolverine X2/4 heritage while pursuing a more modern and aggressive personality. You'll notice many of the body lines are design concepts are direct lineage of the Wolverine X2 but with a more "fast" look to them.
Speaking of the front fascia, Yamaha has really improved the aggressiveness of the front "face" of the RMAX 1000! The "evil eye" marker lights are very aggressive and the hood styling contributes to a very pissed-off look! If you look closer though, the LED headlights are located in line with the radiator and closer together than the running lights; much like it's Wolverine X2/4 cousin. The headlights feature a 7.6 watt projector low-beam along with a 15.2 watt reflector-style high-beam; plenty of headlight output.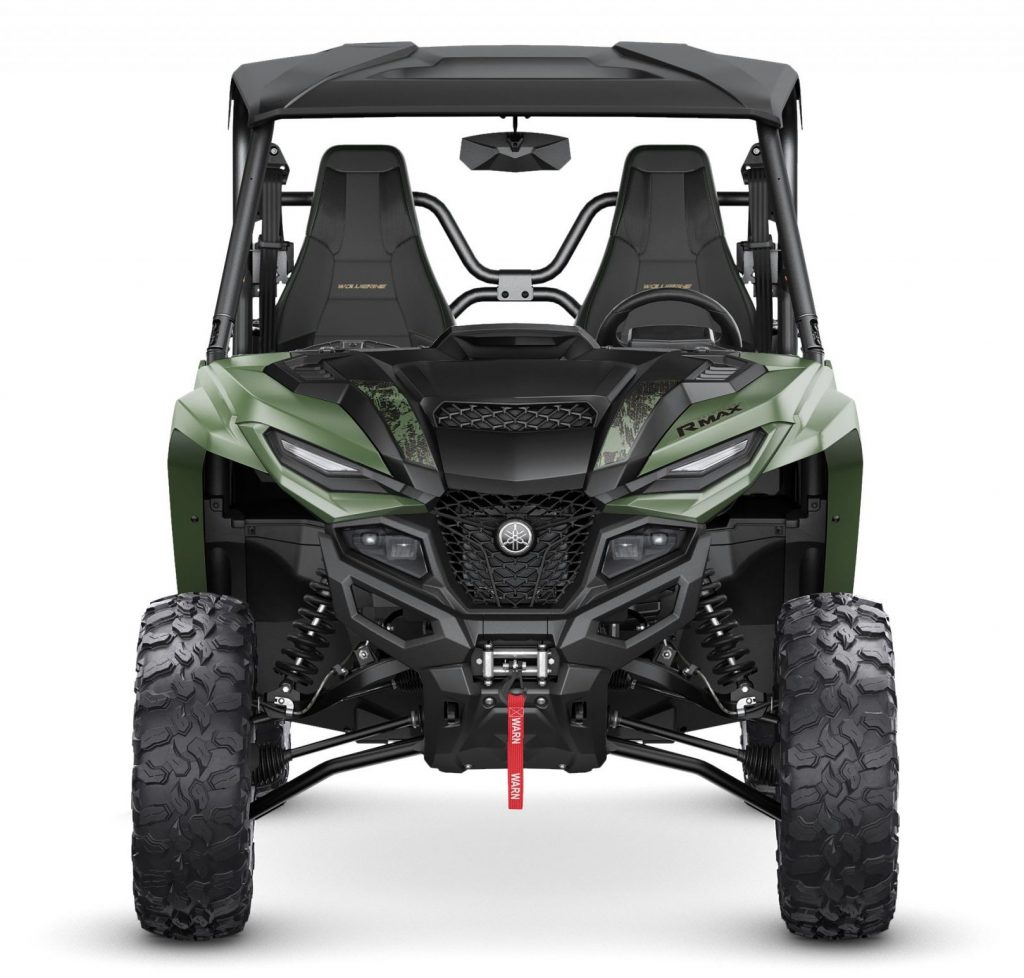 The front also includes a bumper that is compatible with the Yamaha brush guard accessory. On the XT-R and Limited Edition trims, this bumper gets upgraded with a more aggressive-looking bumper that features a rolling winch fairlead and additional tie-down points.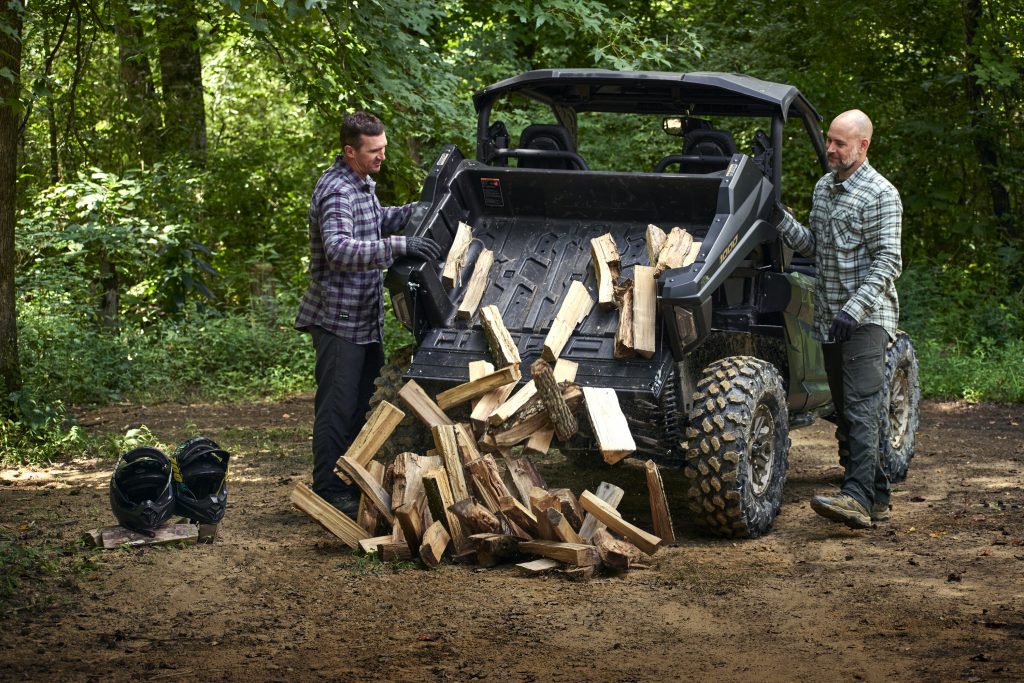 At the rear of the RMAX 1000, you'll find the same taillights as the Wolverine X2/4 and a near full-width bed with a tailgate. There is a ton of room available for coolers, camping gear, or work-related cargo. 2-Seat models of the Yamaha Wolverine RMAX 1000 feature a piston-assisted tilt bed.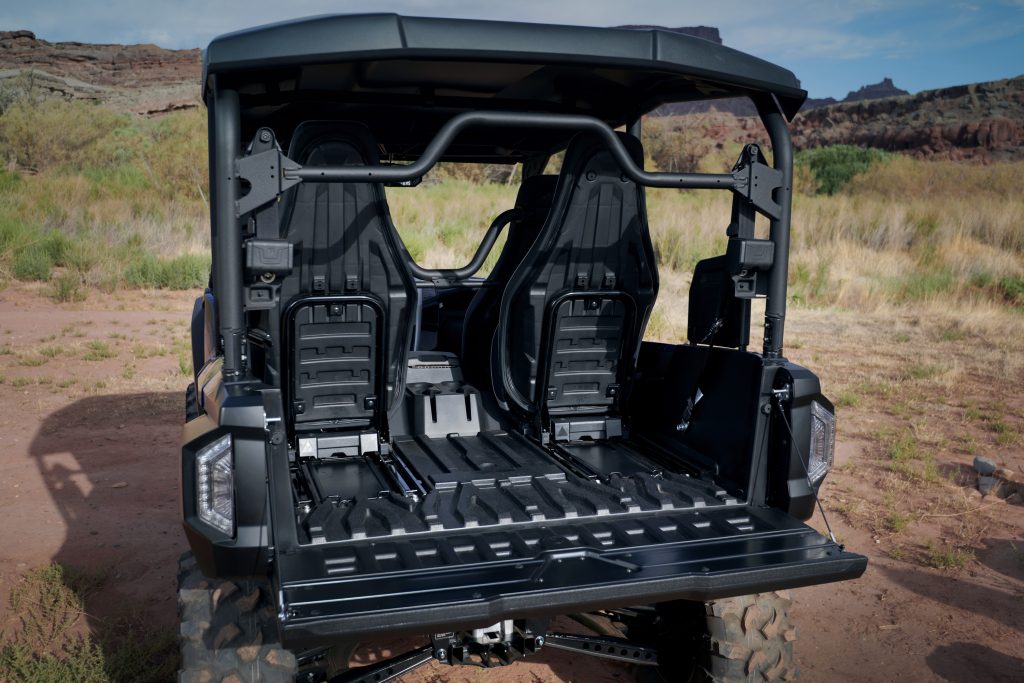 On the 4-seat RMAX models, the tilting bed was replaced by the ability to have two additional passengers. The rear seats are connected to sliding rails that enable sliding them all the way forward for additional storage space in the bed. This helps you regain most of the storage lost by the additional seats, though the seat support bar will still be in the way of taller objects.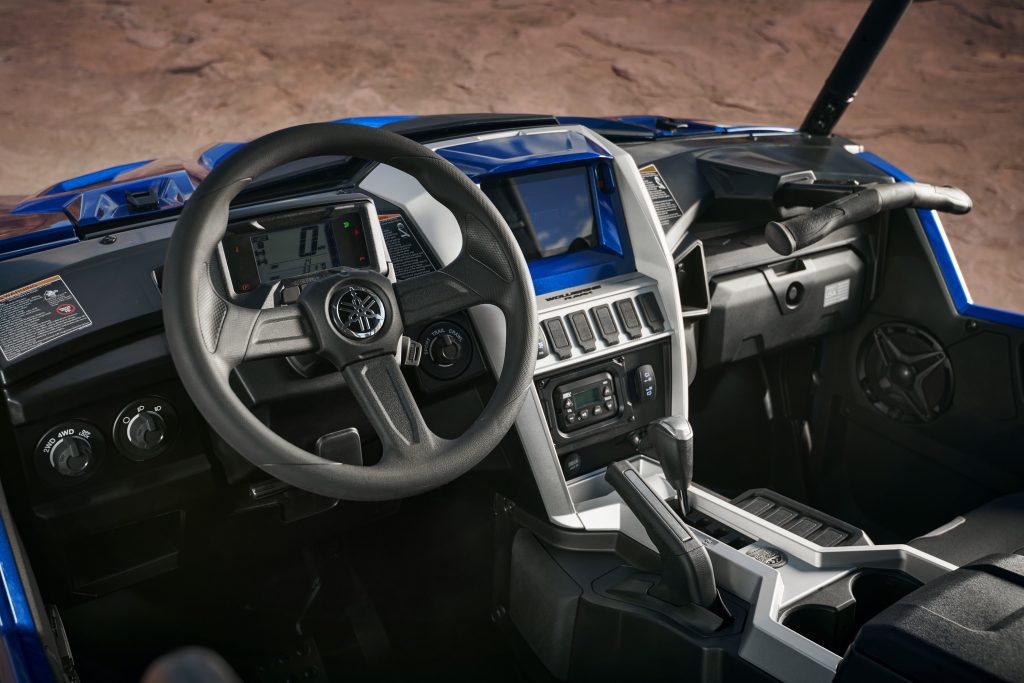 Cabin Details
The cabin of the RMAX 1000's comes well thought out and appointed. For all models, you'll be happy to see that there's lots of storage in both the glove box and center console, seven dash located accessory switch bays and four on the center console.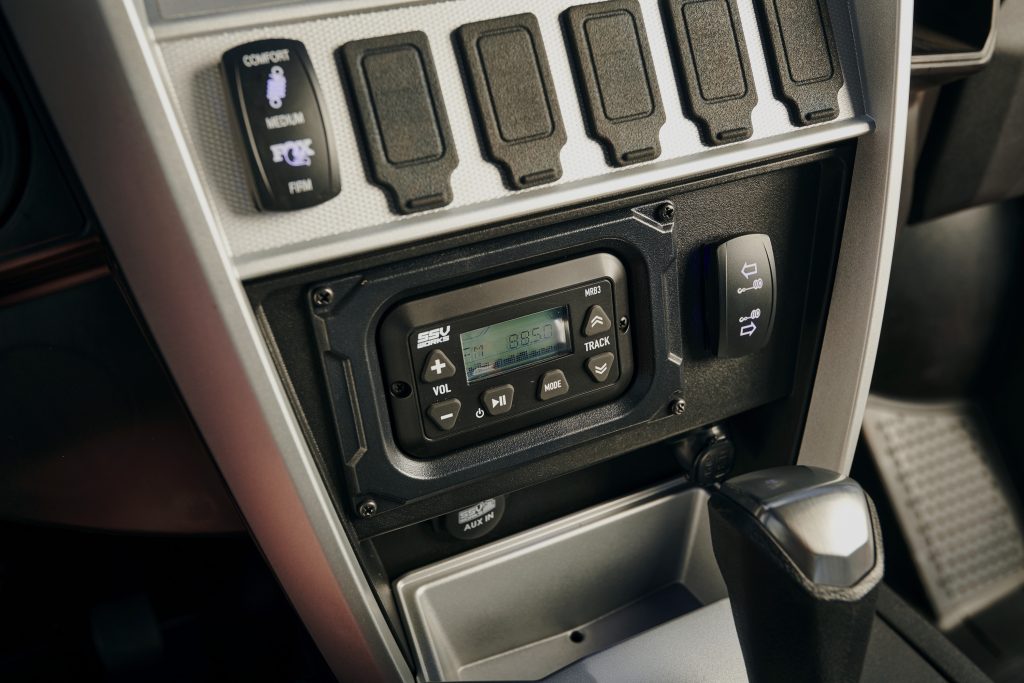 The XT-R and LE trims utilize the lower dash bay for the winch switch and the LE trims utilize the first bay for the FOX iQS control. There's a manual parking brake, something we loved about the Kawasaki KRX 1000, and a gated shifter, although without fast-shift to reverse. Passengers will find a standard t-bar for staying supported in all terrains.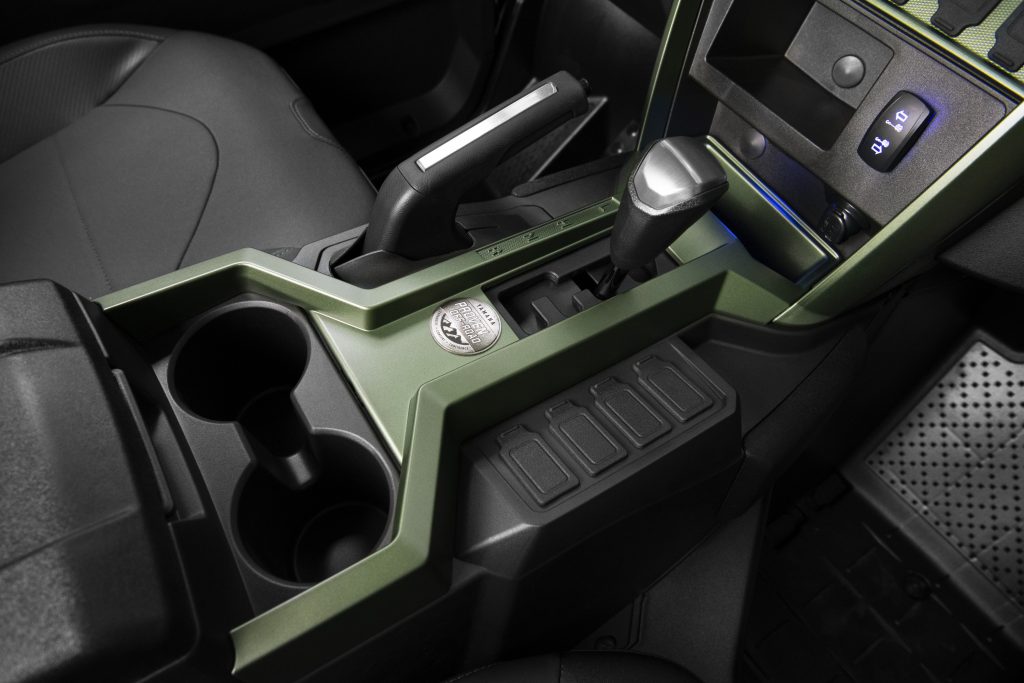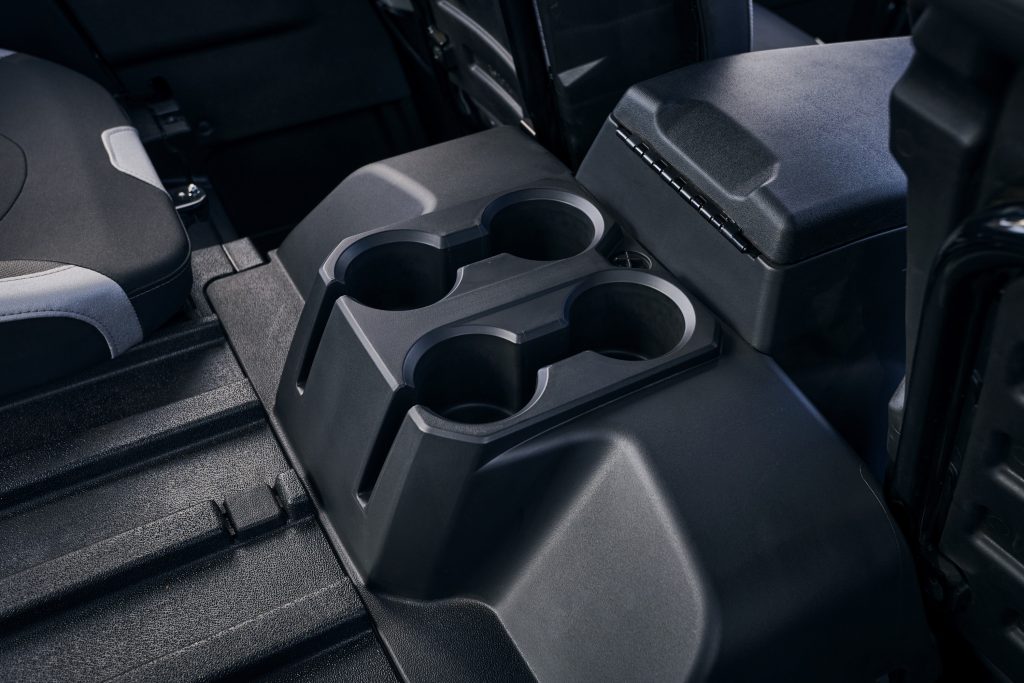 Buyers of a 2-seat RMAX will have convenient dual cup holders with handle cutout, while the 4-seat models have an additional four cup holders behind the center console! On XT-R and LE models, there is a throttle mapping selector next to the ignition key that allows you to select different throttle ramps for Sport, Trail and Crawl. To the left of the steering wheel, there are two knobs for lights and 4WD selection which includes diff-lock.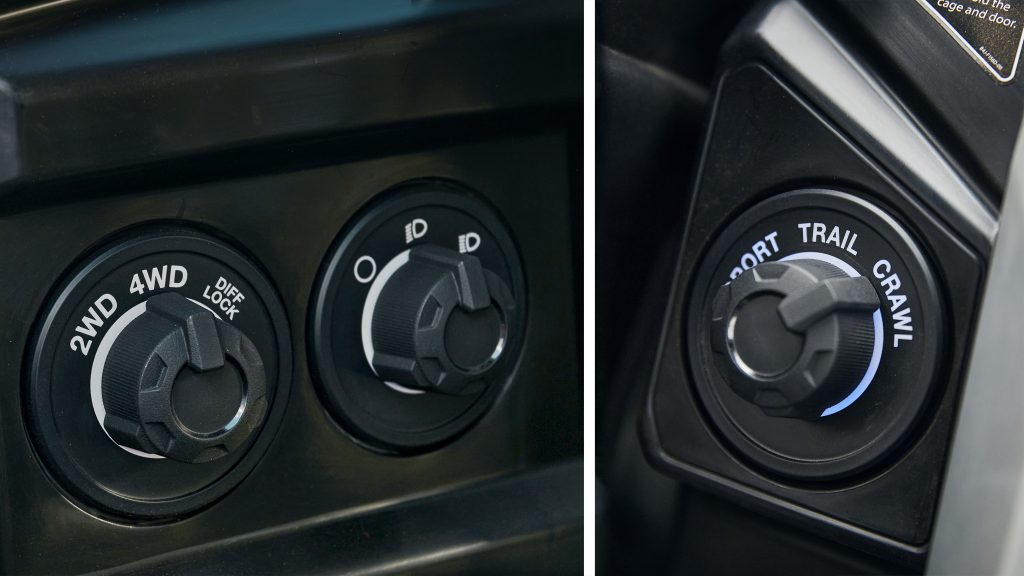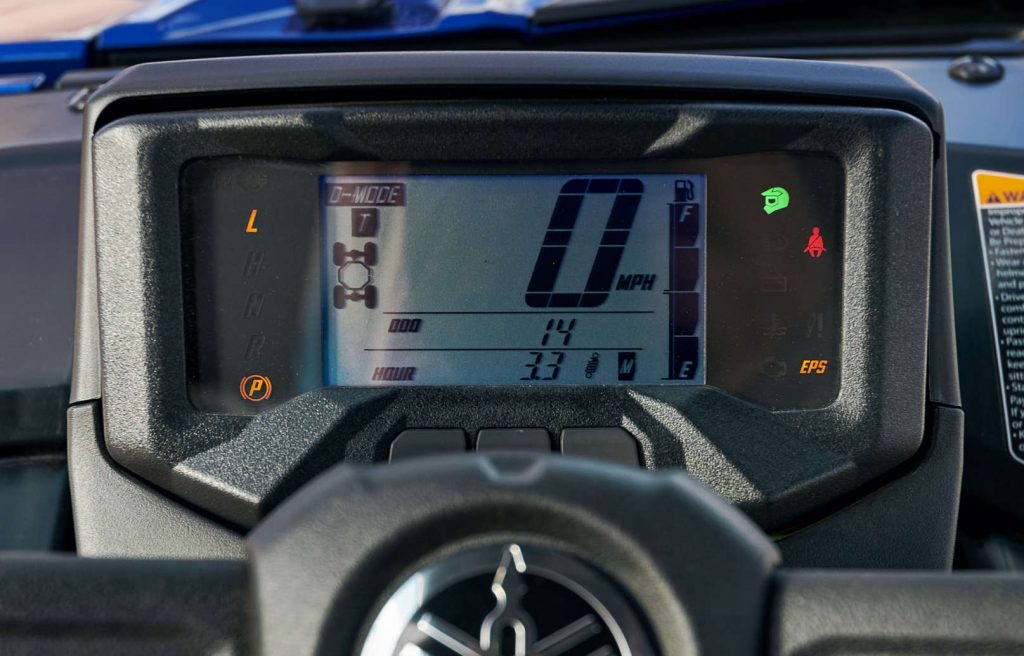 The steering wheel is pretty basic and features tilt control and an attached digital gauge cluster. The cluster is sparse but does include MPH, trip-odometer, runtime, gear selection, drive selection, warning lights, fuel level etc. While all models get a backlit cluster, only XT-R and LE models also include cabin accent lighting.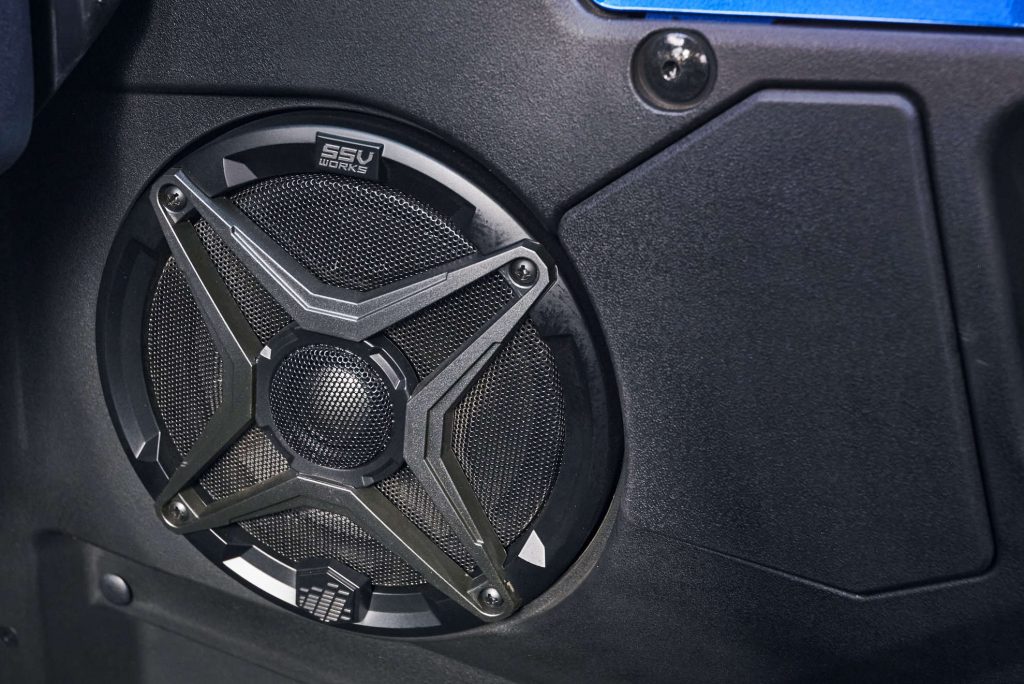 The Limited Edition models come with an included SSV Works stereo with 6.5″ door speakers. This system should be good enough to keep the parting going around the vehicle but will not blow your helmets off. This system is subwoofer ready if you choose to upgrade down the road. While you might think the stereo is controlled by the included Adventure Pro, the SSV Works system has a dedicated controller below it.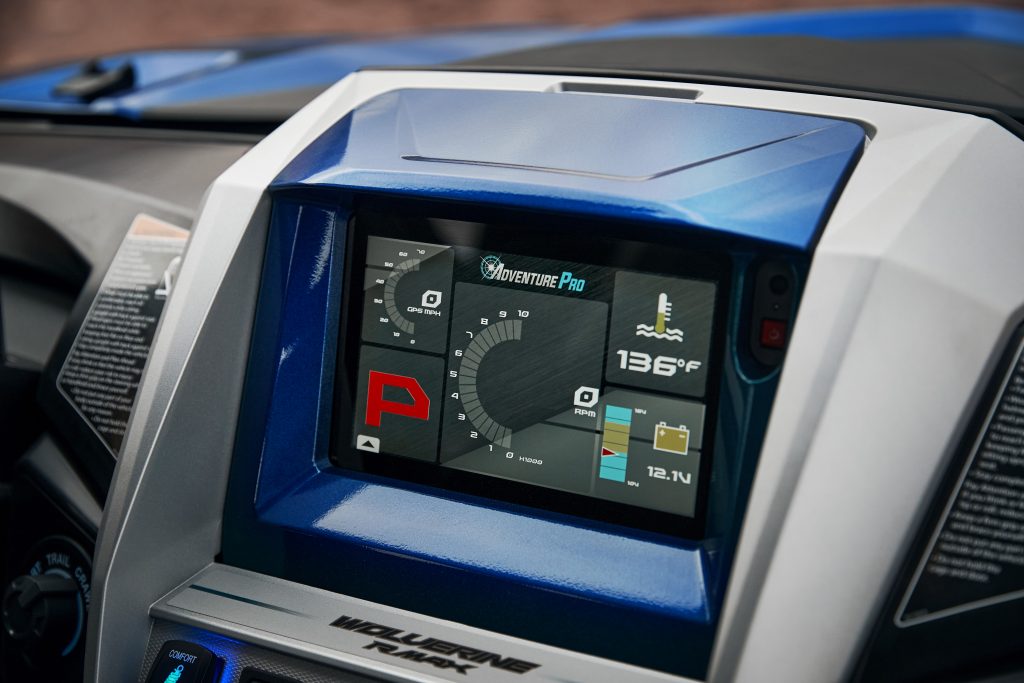 Technology
The XT-R and Limited Edition trims provide you with the Yamaha Adventure Pro Touchscreen powered by Magellan®. This is a removable Android GPS tablet made by Magellan (very similar to the Magellan TRX7 CS) and includes a camera! This tablet functions as an in-dash media center, Magellan GPS, ride information center, and can be configured to your liking. While we've not had hands-on time with the unit, it does appear to have had a great reception in the community on previous models.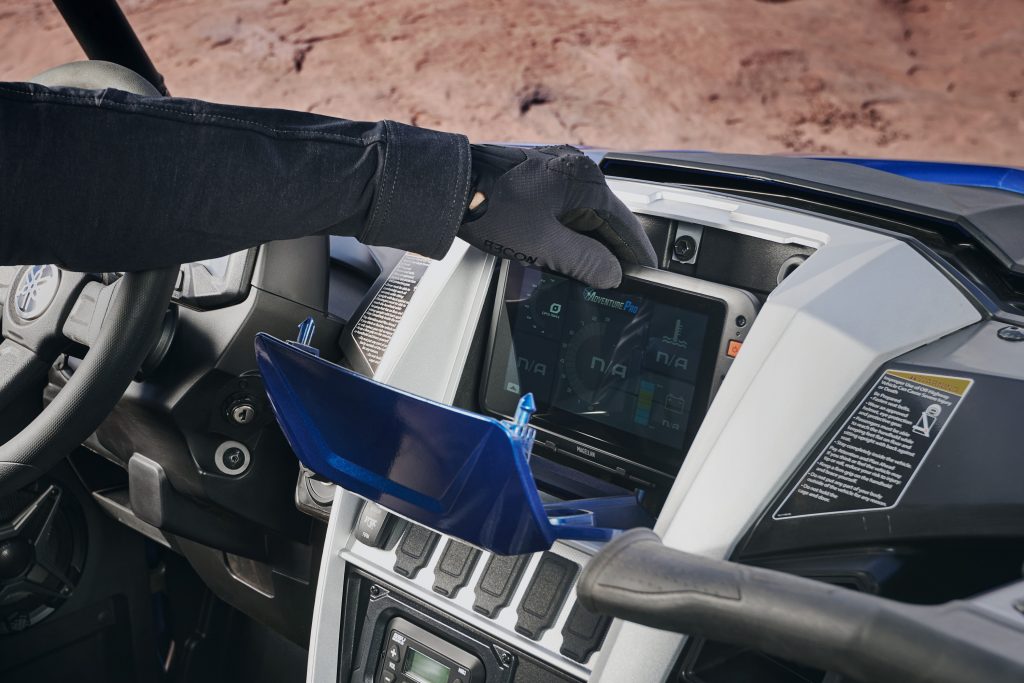 Suspension & Wheel Packages
The 2021 Yamaha Wolverine RMAX 1000 UTVs come with an interesting assortment of variety… let us explain. The RMAX 1000's come stock with FOX® 2.0 QS3 piggyback shocks. These shocks feature a 2″ piggyback oil reservoir and three clicks of adjustment for Soft, Medium Firm, and Firm.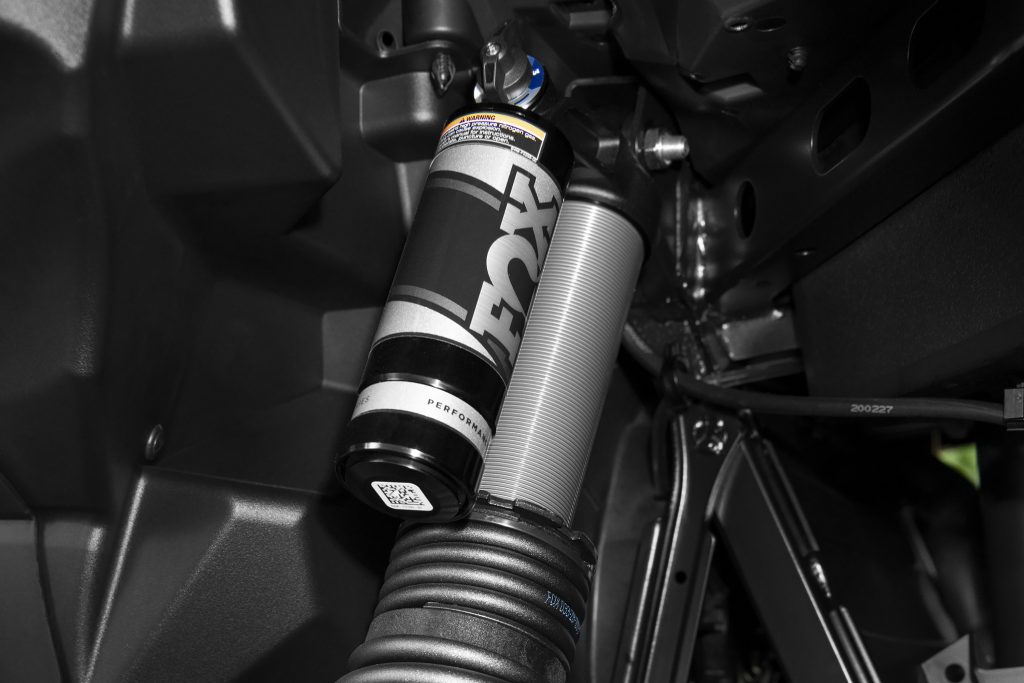 All trim levels feature a front anti-sway bar and 14.2″ of front shock travel, but the rear is where it starts the package variations. The 2-seat vehicles feature 16.9″ of rear shock travel and no anti-sway bar. The 4-seat vehicles feature an anti-sway bar but loose 3.6″ inches of travel to 13.3″. We assume this is related to the additional wheelbase and bed configuration possibly moving the shock mount back, reducing the stroke. We will confirm when we can get eyes on both units.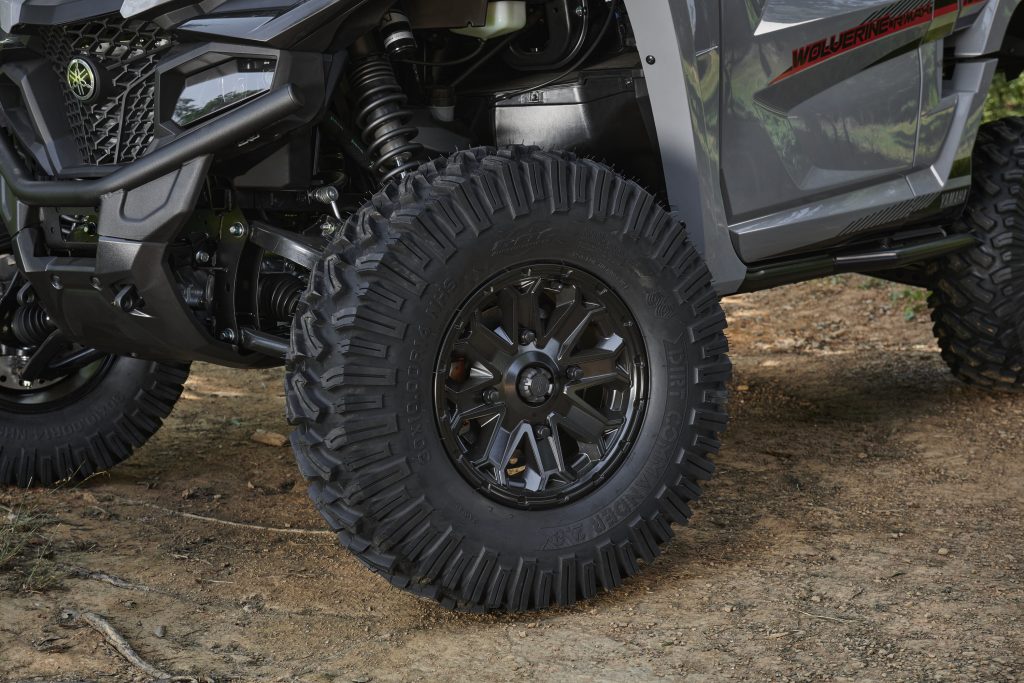 The 2-Seat base model RMAX 1000 comes with 30x10r14 wheels wrapped in GBC® Dirt Commander 2.0® tires. Move to the 4-seat configuration and the tire package loses an inch changing to 29x9r14 in the front and 29x11r14 in the rear.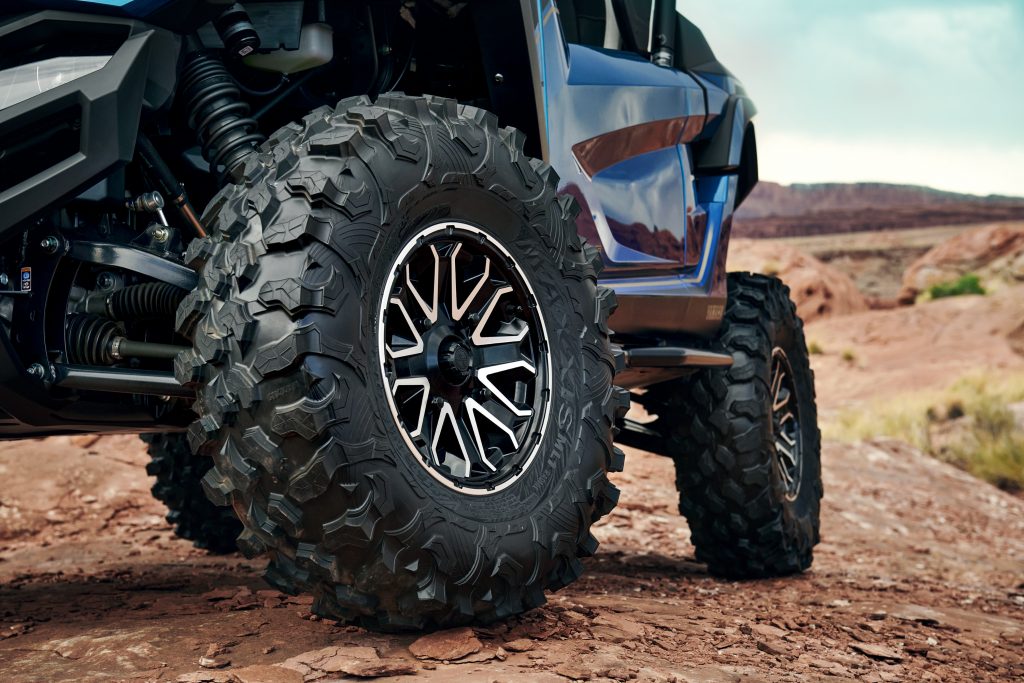 The 2-seat XT-R and LE trims come with a 30x10r14 Maxxis® Carnivore™ wheel and tire package where as the 4-seat variants come with an industry exclusive (for 2021) 29x9r14 Maxxis® Carnage™ package in the front and 29x11r14 in the rear.
Now, here's another wrinkle in the purchase making process… The max clearance on the 2-seat models is 13.8″. That's max, meaning the rear clearance is probably less. We'll measure when we get hands-on. Now on the 4-seat versions, your max clearance is 13.4″… Now, when you consider that you're loosing a half-inch of clearance from the reduced tire diameter and then also loosing 3.6″ of shock travel, this really does impact the capability of the RMAX4.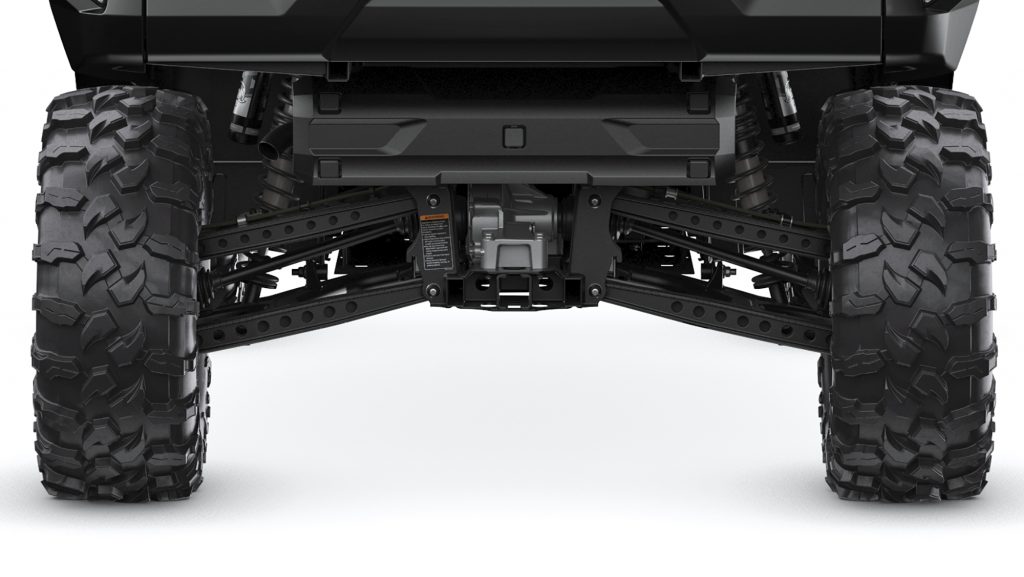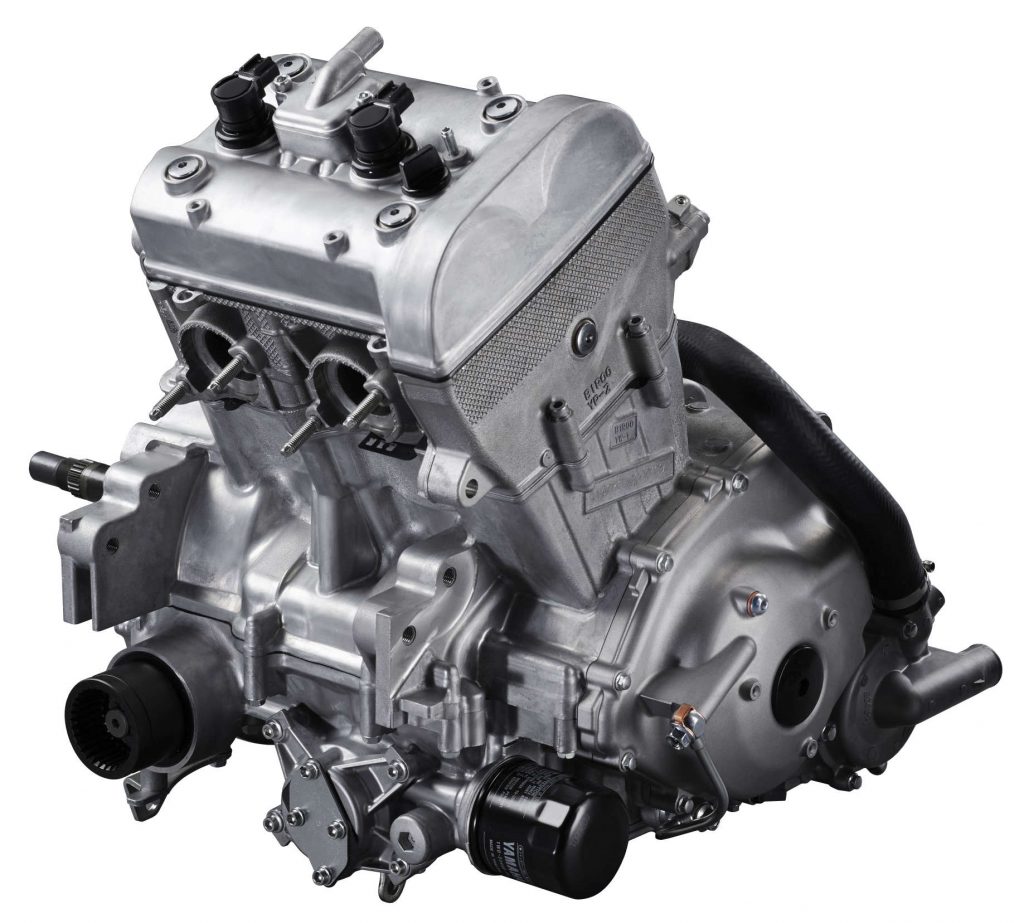 Motor and Transmission
The Yamaha Wolverine RMAX 1000 features a familiar engine block to the Wolverine family. It's essentially the same motor found in the X2/4 UTVs and is bored out larger and has more compression than it's 850 cousins to provide 108hp at the crank. These motors have proven to be super reliable and consistent in the Wolverine groups, but nothing excitingly new has come in this new version. That could be a good or bad thing depending on your point of view.
The transmission comes the way of Yamaha's Ultramatic V-belt (CVT) with all-wheel engine braking. We're not sure how all-wheel plays into this scenario if the front differential is not engaged, but we'll look into it more. Basically this means that the deceleration will be well controlled and important for those carrying or pulling heavy loads.
Warranty
With all USA built machines with the Ultramatic V-belt clutch, Yamaha will give the original purchaser (non-transferable) a 10-year warranty on the included OEM belt. Sounds great! The issue is there are some exclusions that might make this less of a selling point. These include not "properly covering" your RMAX while in storage, assumed racing, if you use it for work, if it gets wet, or if you live in Hawaii… and labor is not included. This warranty should be more a vote of confidence in the product, not a selling point to get free belts.
As with all machines nowadays, the Yamaha Wolverine RMAX 1000 UTVs come with a 6-month limited factory warranty. Basically, work with your dealer to make sure it's had its proper break-in service registered and you're good for the first six months.
Conclusion
Our initial impressions of the Yamaha Wolverine RMAX 1000 is that it looks to be a very solid and well-built vehicle. The fact that it shares many of its parts with previous generations of Wolverines can be considered a plus by many. Unfortunately, this was not the YXZ update or pure-sport offering we were all hoping for.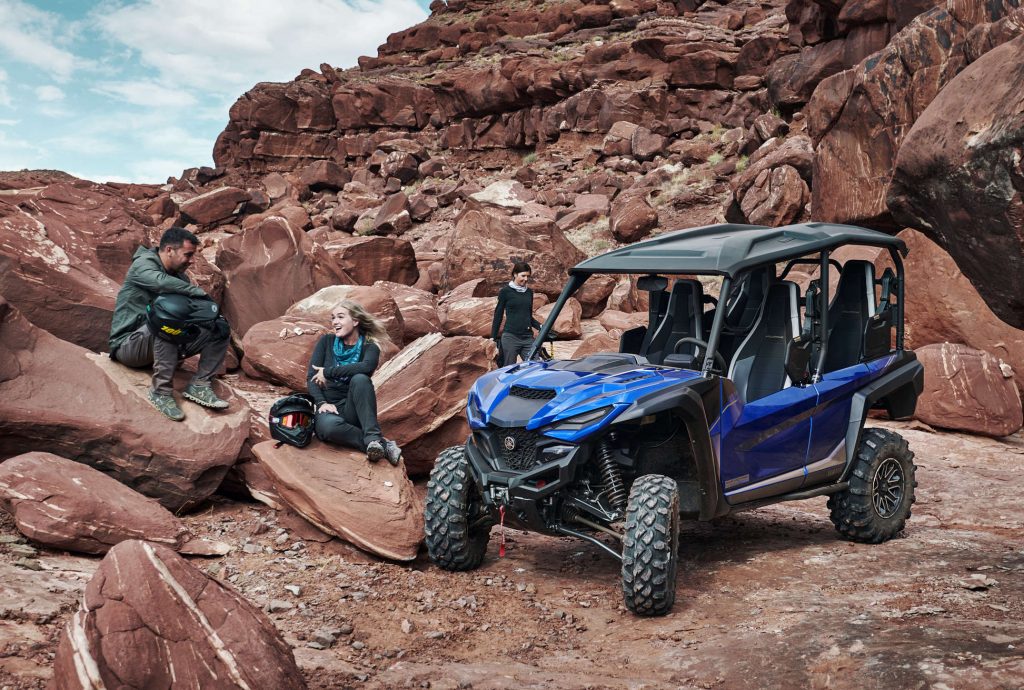 This new RMAX line of Wolverines compete directly with the Polaris General and even more so with the Can-Am Trail Sport offerings. Our biggest concern is that $19,799-25,299 MSRP of the RMAX might be reaching too high when comparing its specs to the General's MSRP at $15,999-24,999 and the Maverick Trail at $15,299-21,599. Both of these competitors have more options, competitive (if not better) performance, and established accessory markets.
We believe Yamaha's going to bring the same legendary reliability and durability in the RMAX lineup just like they have in their other UTVs. We believe there's a different vehicle for each different owner/driver and these are sure to impress the Yamaha loyal and those looking for a reliable trail rig. Time will tell and we'll be sure to give you our take when we get our hands on one for a First Looks video!
All photos provided by Yamaha Motor Corporation, U.S.A.
You might also like
---
More from Annoucements
---
Segway Powersports launches the all-new 2024 Super Villain SX20T UTV platform including a 235hp gas-only and 330hp hybrid versions!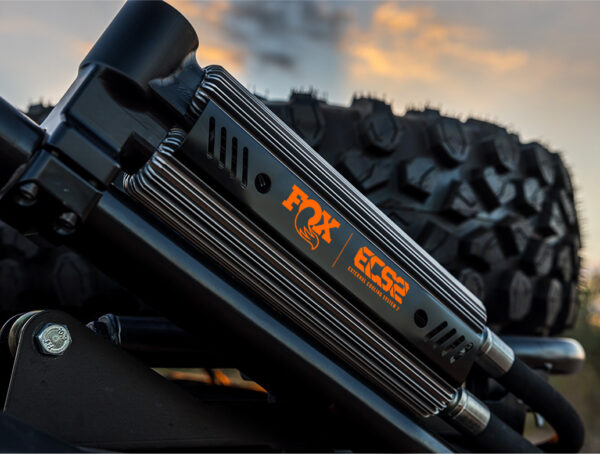 Fox Factory, Inc. has just released their all-new ECS2 UTV Shock Cooler system! This is an after-oem upgrade and replaces …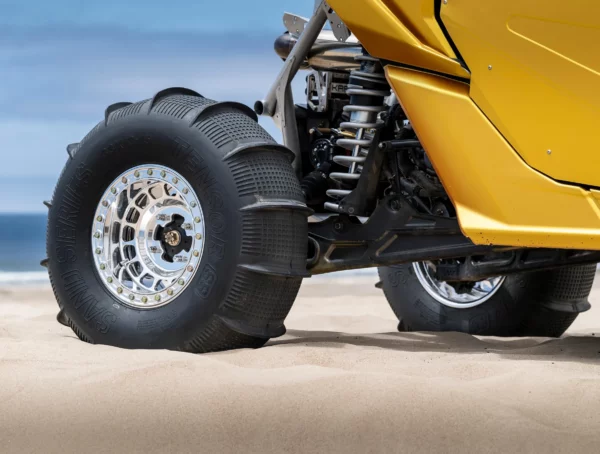 Tensor Tire, most well known for their desert-focused DS "Desert Series" and DSR "Desert Series Race" tires, has today launched …
Editor Picks
---